Get Insider-only access to view this resource content!
Sourcing is FUN!  Or at least it should be. It is also essential to the recruiting cycle if your goal is to pull in the right talent.  Now, call us presumptuous if you'd like, but you wouldn't be here if that wasn't exactly what you're trying to accomplish.
That's why we're here – these are proven ways to automate your recruitment pipeline and make your day shorter.
Sourcing is also time consuming.
Administrative tasks can and will eat up hours of your day that you'd rather spend writing boolean, speaking with a candidate, or extending that offer you've been waiting on for weeks.
This is where Julia comes in.
Julia Adler
is here to
save
your time – pun intended.  On Thursday, February 11th, she's going to cover tips and tricks to help automate parts of your sourcing process to free up your calendar.
Here's what you'll learn:
Setting yourself up for success before you even start sourcing
Automation tools that will help you access and record data
The most efficient way to reach your candidates
Tackling your candidate responses
Sound like a plan?
Great!  See you on the webinar!
Presented By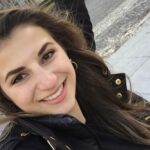 Julia Adler
Julia has been in recruiting/sourcing for the past four years and specializes in recruitment tooling, building boolean strings, natural language search, and raw sourcing.
Follow
---
---
---