Get Insider-only access to view this resource content!
The AI Recruiting Enigma
In the fast-paced world of recruiting, professionals are constantly confronted with the challenge: "How do I start using AI?" The quest for more efficient hiring processes is ongoing, with the potential solutions offered by AI often seeming theoretical and out of reach. The necessity for practical, applicable strategies to integrate AI into recruiting has never been more pressing.
Demystifying AI
Watch on-demand as Brie Bastidas, Director of Technical Recruiting at Scale, unravels the mysteries of using AI to enhance your recruiting process. Brie will not only share real-world success stories and use cases from talent leaders but also illuminate easy and practical ways to incorporate AI, providing solutions to accelerate your talent sourcing and outreach.
What You Will Learn:
Effortless Integration: Strategies for seamlessly incorporating AI into your recruiting process.
Enhanced Interviewing Efficiency: Techniques for leveraging AI to streamline the interviewing process.
Success Stories & Use Cases: Insightful anecdotes and real-world applications from talent leaders who have transformed their hiring processes with AI.
Elevate & Embrace
In this competitive landscape, arming yourself with knowledge on the practical applications of AI in recruiting is invaluable. This session is designed to empower you with actionable insights, innovative strategies, and a deeper understanding of how AI can significantly elevate your hiring process.
Presented By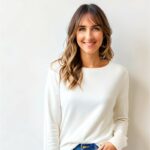 Brie Bastidas
With a background in orchestrating radical transformations within venture-backed, scaling landscapes, Brie's passion is being the go-to guru for translating big aspirations into tangible, data-fueled victories.​
Follow
Follow
---
---

RecruitingDaily is the #1 online media resource for today's recruiting world, offering a signature mix of content, news, webinars, podcasts, videos, eBooks, educational resources and events that develop professional best practices. RecruitingDaily and its network of sites reach a global audience ranging from entry-level sourcers to strategy-level corporate executives in the human resources, talent acquisition, recruitment marketing, compliance and diversity and inclusion professions worldwide.
---