Get Insider-only access to view this resource content!
Are you tired of coming up empty in your candidate searches? Do you feel like you're missing out on top talent that's right under your nose? Then this webinar is for you!
Plus, who better to lead this session than Shally Steckerl, the master of finding and engaging hard-to-find talent?
Watch this on demand session of our one-hour deep dive into advanced sourcing techniques that will help you uncover hidden talent.
Shally shares tips and strategies for finding top candidates, including:
How to find "offline" prospects online through archives, libraries, google scholar, and more
New natural language techniques
New SOCMINT techniques
A new Start.me page for all your sourcing needs
Don't miss out on the opportunity to level up your sourcing skills. Watch it here.
Presented By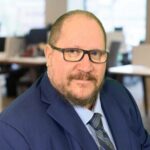 Shally Steckerl
Shally is a husband and proud father of two from Colombia now living in Atlanta. Shally builds sustainable talent advantages for employers by transforming recruitment teams through embedding world class proactive candidate identification, engagement and nurturing principles he pioneered. This is The Sourcing Method.
Follow
Follow
---
---

RecruitingDaily is the #1 online media resource for today's recruiting world, offering a signature mix of content, news, webinars, podcasts, videos, eBooks, educational resources and events that develop professional best practices. RecruitingDaily and its network of sites reach a global audience ranging from entry-level sourcers to strategy-level corporate executives in the human resources, talent acquisition, recruitment marketing, compliance and diversity and inclusion professions worldwide.
---