Get Insider-only access to view this resource content!
Recording coming soon!
Are you considering upgrading your job descriptions?
Assume for a moment, that most descriptions are poorly structured.  They are completely generic, overly complex and excruciatingly worded documents.  Hiring managers obsess far too much over their contents. Candidates can send in resumes that are just as meaningless  as the position description for one they're applying for.
You can't blame them for bothering with the fine print when the big picture remains essentially inscrutable. We might be coming a long way in the business of hiring. Most job descriptions are almost always some ancient HR relic created for compensation.
So why do bad job postings happen to good companies?  It's hard to tell.  Have you considered working directly with the hiring manger?
By the time hiring managers can turn those dreams into a real hire, they often have a tendency to be go a bit overboard – which is why the average intake meeting involves mostly requirement gathering and talking through preferred and basic qualifications.
Our entire hiring process starts with job descriptions. You can't find what you're looking for if you don't know what it is.
Unfortunately, too many employers are looking for everything. They think they'll know it when they find it, but the problem with that is this generally tends to turn off any candidates worth finding by asking not what the company can do for the candidate, but rather, what the candidate can do for the company.
Presented By

Jen Slaski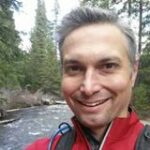 Jason Webster
---
---
---