Get Insider-only access to view this resource content!
That feeling when…
Dean Da Costa rolls into RecruitingDaily to shock and awe you with a plethora of hacks proven to increase recruiter productivity.
During this session, we gave our virtual stage to Master Da Costa for 60 minutes of in-depth discovery as he flew through new tools, tricks, tips & chrome extensions that will make your job easier.
When you're finished watching, you'll stumble back into the recruiting wild – impressed, not entirely sure of everything you just watched, timidly unaware of the power you now possess in your new bag of gadgets.
We do warn you to be prepared. Once you Dean, you can never go back.
What you'll need for this session:
A notepad (if you're brave)
Coffee and/or Tea
Acceptance that you are learning so much in one hour, you'll definitely need to revisit the recording
The courage to have your mind blown multiple times
In other words, you want to experience this. Download the slide deck, hit play, and watch the tools fly.
Tools Quick Reference & URLs
Presented By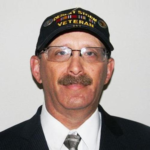 Dean Da Costa
Dean Da Costa ( The Search Authority) is a decorated veteran and recognized sourcing expert with more than 30 years of experience. He writes The Search Authority, one of the most influential blogs in the business.
Follow
Follow
---
---

RecruitingDaily is the #1 online media resource for today's recruiting world, offering a signature mix of content, news, webinars, podcasts, videos, eBooks, educational resources and events that develop professional best practices. RecruitingDaily and its network of sites reach a global audience ranging from entry-level sourcers to strategy-level corporate executives in the human resources, talent acquisition, recruitment marketing, compliance and diversity and inclusion professions worldwide.
---