Get Insider-only access to view this resource content!
Join Dani Herrera, DE&I and recruitment expert, as she shares "11 Ways to Remove Bias in Your Hiring Process: Manual, Tech & Experience." In this insightful session, Dani delves into the concept of bias, its impact on recruitment, and practical strategies to minimize it. From manual methods like blind hiring and structured interviews to tech solutions like AI and predictive analytics, and experience-based strategies like regular training and feedback mechanisms, Dani covers it all.
Watch now to transform your hiring process and create a more inclusive and fair recruitment environment.
Key Takeaways
Recognizing and acknowledging bias is the first step towards eliminating it from the hiring process.
A combination of manual methods, tech solutions, and experience-based strategies can effectively minimize bias.
Regular review and improvement of hiring practices is crucial to maintaining a bias-free recruitment process.
Understanding Bias
Dani explains the concept of bias, its types, and how it can inadvertently creep into the hiring process. She emphasizes the importance of recognizing and acknowledging bias as the first step towards eliminating it.
Manual Methods to Minimize Bias
Blind Hiring: Removing personal identifiers from resumes to focus solely on skills and experience.
Structured Interviews: Using a consistent set of questions for all candidates to ensure fairness.
Diverse Hiring Panels: Including diverse members in the hiring team to bring different perspectives.
Tech Solutions to Minimize Bias
AI and Machine Learning: These technologies can help in screening resumes without human bias.
Predictive Analytics: This can help in making data-driven decisions.
Bias Detection Software: These tools can identify and alert about potential bias in job descriptions and during the interview process.
Experience-Based Strategies to Minimize Bias
Training: Regular bias training for hiring teams.
Feedback Mechanisms: Encouraging candidates to provide feedback on the hiring process.
Continuous Improvement: Regularly reviewing and updating hiring practices to ensure they remain bias-free.
Presented By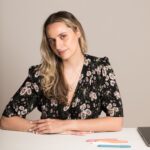 Daniela Herrera
Daniela Herrera is an award-winning ED&I Professional with 17+ years of global experience in Talent Operations, Recruitment, Leadership, and People Management. Dani helps organizations analyze, deconstruct, and create processes that achieve more Equitable Workplaces.
Follow
Follow
---
---

RecruitingDaily is the #1 online media resource for today's recruiting world, offering a signature mix of content, news, webinars, podcasts, videos, eBooks, educational resources and events that develop professional best practices. RecruitingDaily and its network of sites reach a global audience ranging from entry-level sourcers to strategy-level corporate executives in the human resources, talent acquisition, recruitment marketing, compliance and diversity and inclusion professions worldwide.
---