---
It's that time of week again – announcing our next episode of RecruitingLive!
After last week's inaugural fireworks, the word is out and the buzz is real. People from across this vast recruiting lexicon don't just want more of this content, they need it.  Hurry up all you hipsters and trendsters, tune in and stake your claim before this show becomes too cool for you.
Why RecruitingLive?
If you happened to miss last week's kick-off here's the plug. Recruiting isn't just about theoretical jargon and what's flashy today. It's about practical application. It's about sharing information and best practices. It's about recruiting great people for jobs they like, and understanding the granularities of how to do it.
That's the premise behind this show. Live recruiting. We're hosting recruiters and sourcers every week from all across this mad, mad recruiting world to bestow some wisdom on all things recruiting — with a live Q&A.  No matter where you sit in our industry, you can get on the line with the best people in recruiting to see how they approach different recruiting challenges.
Meet Steve Levy aka Uncle Steve aka @LevyRecruits
We may have peaked your curiosity last week, but with this week's guest we'll garner your attention with some East Coast  je nous se qua.  The one, the only Steve Levy will be joining us live to discuss the intricacies of sourcing across the vast deep web. Yes that straying away from InMails, and job board kids. Sourcing is tough, grab a helmet; or better yet join us and learn how to kick off your training wheels and find those digital deep web breadcrumbs and garner candidate interest that only black belt sourcers like Steve know how to find.
He's an unapologetically honest relationship builder with a genuine knack to connect the dots, and connect to people through direct candor. People call him the Purple Squirrel Whisperer. Which in NYC, is a moniker that can mean two things: either you're living in Central Park speaking to squirrels that for some chemically induced reason you think are purple; or your competitively intelligent enough to find and leverage competitive intelligence to identify, source and engage hard to find talent.  Steve's the latter, and he's damn good at it.
He also holds a PH.D in Organizational Pysch, and is in residence for his Masters in Snark – just ask the Sales Reps at LinkedIn how that combination pans out during a discovery call.
Tune in, this will be best 30 minutes of your week.
---
---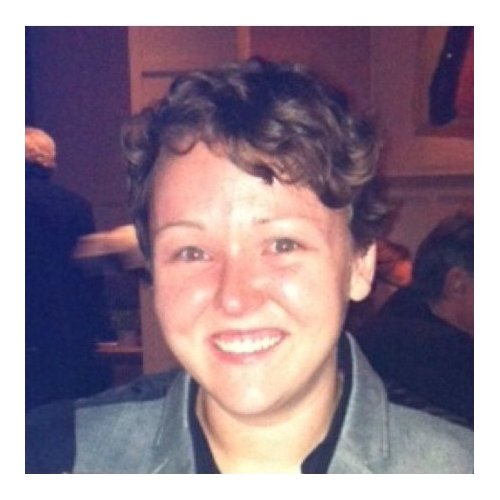 By Katrina Kibben
RecruitingDaily contributing writer and editor.  I am a storyteller. A tactical problem solver. A curious mind. A data nerd. With that unique filter, I work to craft messages that strategically improve the perceptions and experiences of our clients, the people they employ and the candidates they wish to attract. I methodically review and collect research and insights to offer solution-based recommendations that meet the one-off, and not so one-off, recruiting and employer branding problems of today's global employers.
---