---
Karma is an easy concept, really. Simply put, it's the idea that the sum of your actions today have an impact on your future. It's recognizing that bad behavior, in business or your personal life, has a larger impact than a simple moment of regret. A series of bad behaviors have a series of consequences, at least according to this theory.
Of course, when we're talking bad behavior and recruiting – there's a litany of stories we could all tell. The stories of the recruiter who doesn't actually know your name or calls you some weird variation of that name for the entire half hour you're on the phone, despite attempts at correction. There's the obvious mail-merge fails that hit our inbox almost daily, asking FIRST NAME – aka you, if you'd like to "chat sometime" about this "incredible opportunity."
Those two, of course, just the beginning of the litany of cliches and constant e-mail bombardment to come if you dare not reply. It's gotten so bad that our own industry has a Facebook group dedicated solely to fighting against this spam.  From awkward phone to calls to persistence that borders on stalking, we point to each one as a sign of the times and accepting new technologies that imply more recruiting efficiency. Unfortunately, what's really at play is a disastrous perception that we can operate functionally instead of emotionally and still get the job done.
The Remedy
But here's the thing. We can't pursue another level of consciousness and karmic awareness with a check-list. You'll learn quickly, through repetitive failure, that operationalizing humans and trying to predict their choices will always lead to disastrous results.
The remedy, rather than just accepting failure as the status quo, is in the adaptation our approach and methods; the way we each process decisions and change. The way we involve ourselves with the story, the passion and – especially in recruiting – the people. It's an epidemic in our profession to rely on automation to "get things done," a plague that continue to bruise egos and all recruiter's reputations across professional industries. Those among us who pursue checklists instead of passion fail and the most obvious answer to why is that they operate with no philosophy.
An emphasis on passion is part of operating rules for great recruiters. The great ones among us recognize the larger impact of a change in career and show respect and courtesy for the shift that will literally ripple through a candidate's life, impacting every aspect from family to at least forty hours a week. But how do we balance our motivations to place a candidate with respect for their life? How do we accept that we have less control than we think? How do we build a recruiting philosophy that works?
In this podcast, featuring hosts Amy Ala Miller and Katrina Kibben with guest Lisa Rokusek, we break down the story, the philosophy and why recruiters do, in fact, need to know you salary history.
Why Candidates And Recruiters Should Listen:
Understand recruiter philosophy as a reflection of ourselves
Advice for recruiters on sharing their own philosophy to connect with candidates
Get a required reading list you can use to have better conversations with candidates and understand their motivations
Heard in this podcast:
Amy Ala Miller, Recruiting Consultant, Microsoft
Amy has 15+ years of recruiting experience, starting her career in agency recruiting running a desk for companies like Spherion & Lucas Group before making the move in-house, where she has held strategic roles for the State of Washington and Zones.
Twitter:@AlaRecruiter
Lisa Rokusek, Owner, AgentHR Recruiting
Recruiter, Headhunter, Leadership Magnet, Bounty Hunter for Talent, whatever you want to call her, Lisa brings talented people to companies that value them.  She makes lives (and companies) better.
Twitter:@LisaRokusek
Katrina Kibben, Director of Marketing, RecruitingDaily
Katrina Kibben is the Director of Marketing for Recruiting Daily, and has served in marketing leadership roles at companies such as Monster Worldwide and Care.com.
Twitter: @KatrinaKibben
---
---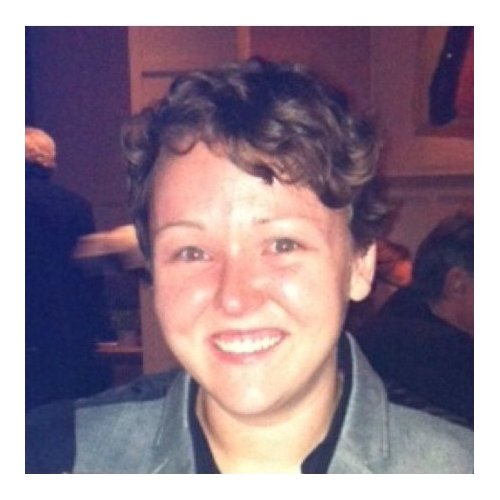 By Katrina Kibben
RecruitingDaily contributing writer and editor.  I am a storyteller. A tactical problem solver. A curious mind. A data nerd. With that unique filter, I work to craft messages that strategically improve the perceptions and experiences of our clients, the people they employ and the candidates they wish to attract. I methodically review and collect research and insights to offer solution-based recommendations that meet the one-off, and not so one-off, recruiting and employer branding problems of today's global employers.
---