---
7 Steps to Organizing Outreach
Warning: The information found in this podcast may change your life.
Email, social, phone, automation.
There's a reason this industry creates entire events & tools solely dedicated to outreach.
Outreach is time-consuming.  It can be confusing.  Ineffective (or at least can seem that way).  And frankly, even recruiters and sourcers begin to feel self-conscious without a real idea of average response rates.
Also, it's approximately infinity% of the job description.
Formerly known as the "Shally Robadobe."
Shally Steckerl has created a dynamic, 7-step outreach campaign solution to communicating effectively.  He also knows exactly what to expect from your candidates.  11 minutes of your time is all it takes to hop on this train.
HINT:  There's a podcast at the top of this article.

Are we surprised that the Godfather of Sourcing has a plan that actually works?  Nope.
Have we now taken these hacks and applied them to our own outreach?  Yep – thanks, Shally.
11 Minutes to Smooth Operation
Listen up for stats on actual response rates and an easy (but effective) approach to keeping your outreach in check.
Shally is talking social, email, text, & phone, along with how to organize, and the best tools for automation.  He'll even cover manual processes…but remember, it's okay not to be brave all the time.
Give it an ear and let us know what you think.  There's more where this came from.
---
Authors
I build enterprise recruiting engines through training/education, consulting, and operational support for midsize and larger corporations and staffing/recruiting agencies helping them efficiently find unfindable talent. I partner with Recruiters and Sourcers, from the most seasoned to entry level empowering them with innovative strategies and techniques to adapt to today's ever changing global market.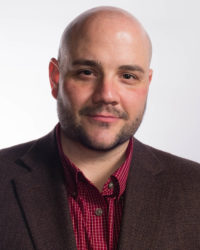 Ryan Leary
Ryan Leary helps create the processes, ideas and innovation that drives RecruitingDaily. He's our in-house expert for anything related to sourcing, tools or technology. A lead generation and brand buzz building machine, he has built superior funnel systems for some of the industries top HR Tech and Recruitment brands. He is a veteran to the online community and a partner here at RecruitingDaily.
---