---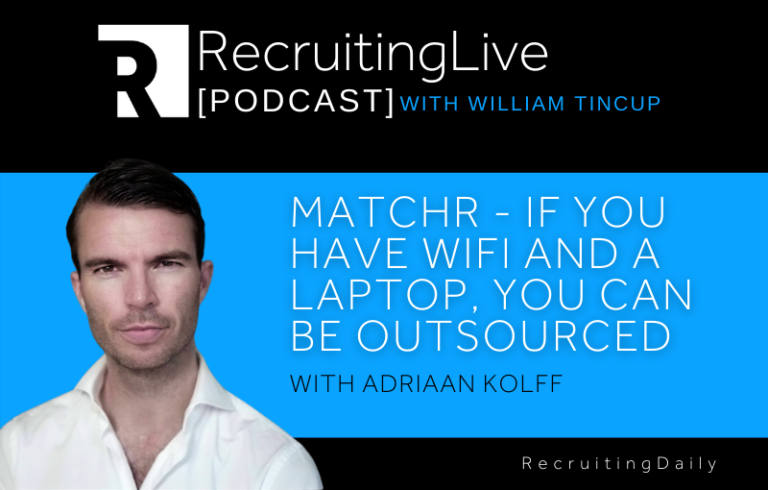 MatcHR – If You Have WiFi And A Laptop – You Can Be Outsourced with Adriaan Kolff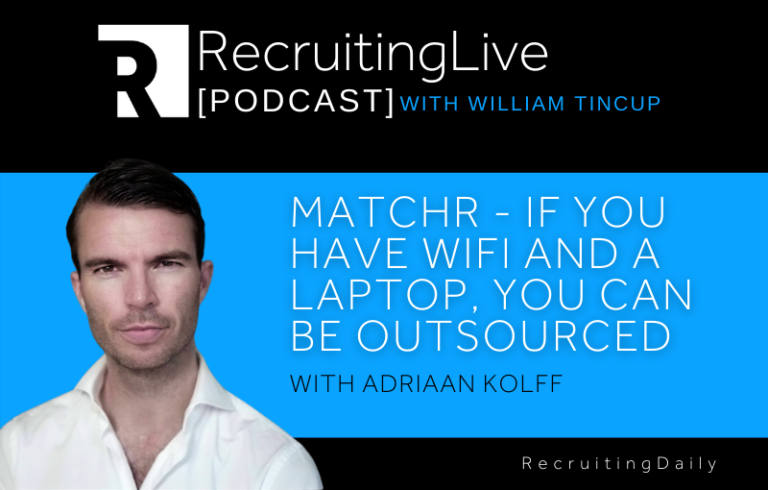 Our focus today is the star of COVID-era talent acquisition: Remote Work.  "If you have WiFi and a laptop, you can be outsourced."
Well that's a no brainer, right?  Maybe not.
The concept is simple. But as most recruiters and sourcers are learning by the handful, ideal and reality can be far from one another.
This is about the navigation of remote hiring.  You need to listen.
Introductions
Our guest is Adriaan Kolff, digital nomad and Co-Founder of MatchHR (pronounced Matcher).
MatchHR provides remote tech sourcing for fast growing tech companies, helping to expand the idea of global outsourcing.  This has accelerated in 2020 (obviously), and Adriaan himself has discovered even more about remote hiring and meeting the needs of companies and remote workers, that weren't as apparent a year ago.
Conversation Highlights
Adrian started MatchHR out of the realization that "talent can be sourced on a global scale as long as you have your processing setup in the right way."
COVID has taken precedence this year and proven that the majority of jobs in the tech space can be done remotely.  And while talent has always been distributed equally globally, opportunity was not.
COVID and remote hiring have leveled the talent playing field for candidates and employers.
The flip side of this coin?  If you can do it remotely, someone else can.  Competition is fiercer.
For example, are the best software engineers really in Silicon Valley, or were we just conditioned to believe that?  This newly broad remote workforce has shown that talent is not limited to location, and employers are selling themselves short believing otherwise.
In that vein, we find new hiring challenges.  How do you assess and qualify remote talent?  How should hiring managers strategically handle abundance of choice?  What the heck do you do with a thousand candidates in 15 different time zones?
We are covering all of this and much, much more, but you have to listen to learn.  
This conversation was beyond enlightening, and I can't wait to meet up with Adriaan for another.
---
Authors
---