---
Why the Textio and Greenhouse Integration is a Game Changer with Dane Hurtubise
Ready to grow? We have another fantastic episode of RecruitingLive for you! In the virtual hot seat today is Dane Hurtubise, VP of Platform & Partnerships at Greenhouse.

What is Greenhouse?
Greenhouse is a recruiting software company, and we help companies hire for what's next.
In times like today that could be a whole side of different capabilities. We manage products principally around talent acquisition, onboarding, and the technology ecosystem.
You all started off thinking about workflow and how the tech fits together. Can you explain the ecosystem around Greenhouse?
I joined around 4.5 years ago as part of an acquisition of my previous company Parklet. So, I got first-hand experience working with Greenhouse's partner ecosystem. What I saw that I thought was smart, was they had an open system with easily accessible documentation. They had also really thought through the experience for candidates, recruiters, and hiring managers. As far as all the different pieces of technology and capabilities that recruiting teams typically have.
So we were onboarding our product and we fit nicely right after the candidate was marked as a hire. There's a lot of work that needs to get kicked off when that happens as kind of a preboarding stage. We'd get a notification to kick off that process. End to end, sourcing through onboarding there are so many entry points where other processes take place. Over the last 8 years, we have been developing different APIs to help streamline and lower the time it takes to get things done. Kind of like giving out superpowers.
What has also been pretty exciting is that we have been free and open source from day one. This allows any company, big, small, old, or new to work with us.
As a side note here, Dane is being extremely humble. His former company Parklet was one of the best onboarding tools at the time.
Tell me a little bit about Textio, and how you got here with the integration? What's in it for the candidates, hiring managers and recruiters?
It kind of happened like magic. They have been a really great partner and we had the opportunity to build something from the ground up. When it comes to recruiters creating, editing and evolving their job descriptions, Textio can synchronize with the text and hiring metrics from your posted job listings.
Which, it really fit with our values as a company. One of our core values is belonging. So a way to remove bias from our systems is a great way to integrate that. What is does it allows recruiters to see what words or phrases in the job description that may be biased and may exclude folks that are marginalized or underrepresented.
It can be kind of surprising, if you're not familiar with Texio, to run a job description through the system and discover that it's 90% masculine. What are some of the common things you've seen in Textio? What are the common errors for job descriptions in particular?
One lens could be gender bias. Or it's poor grammar. It puts you into the mindset to re-examine the deliverable. Do you really need that particular qualification? Would not having it prevent a candidate from being successful? Google had that report a few years ago on how where you go to college has very little impact on your performance. So why do we ask for specific things within the job description? It helps you rethink what you're putting out into the world and who you're disqualifying prematurely.
Don't miss the rest of the conversation! Other highlights include:
Dane tells us how Greenhouse went from 40 integrations to 330 over the last 3 years.
Where Dane sees the Greenhouse ecosystem expanding to in the future.
Plus, more detail about the Textio integration. How it's getting smarter, and what the best use case is for Greenhouse clients.
Listen in and let us know what you think! If you missed Friday's show, Ali Fazal of HiBob and I had a great discussion on Diversity & Inclusion. Check it out!
---
Authors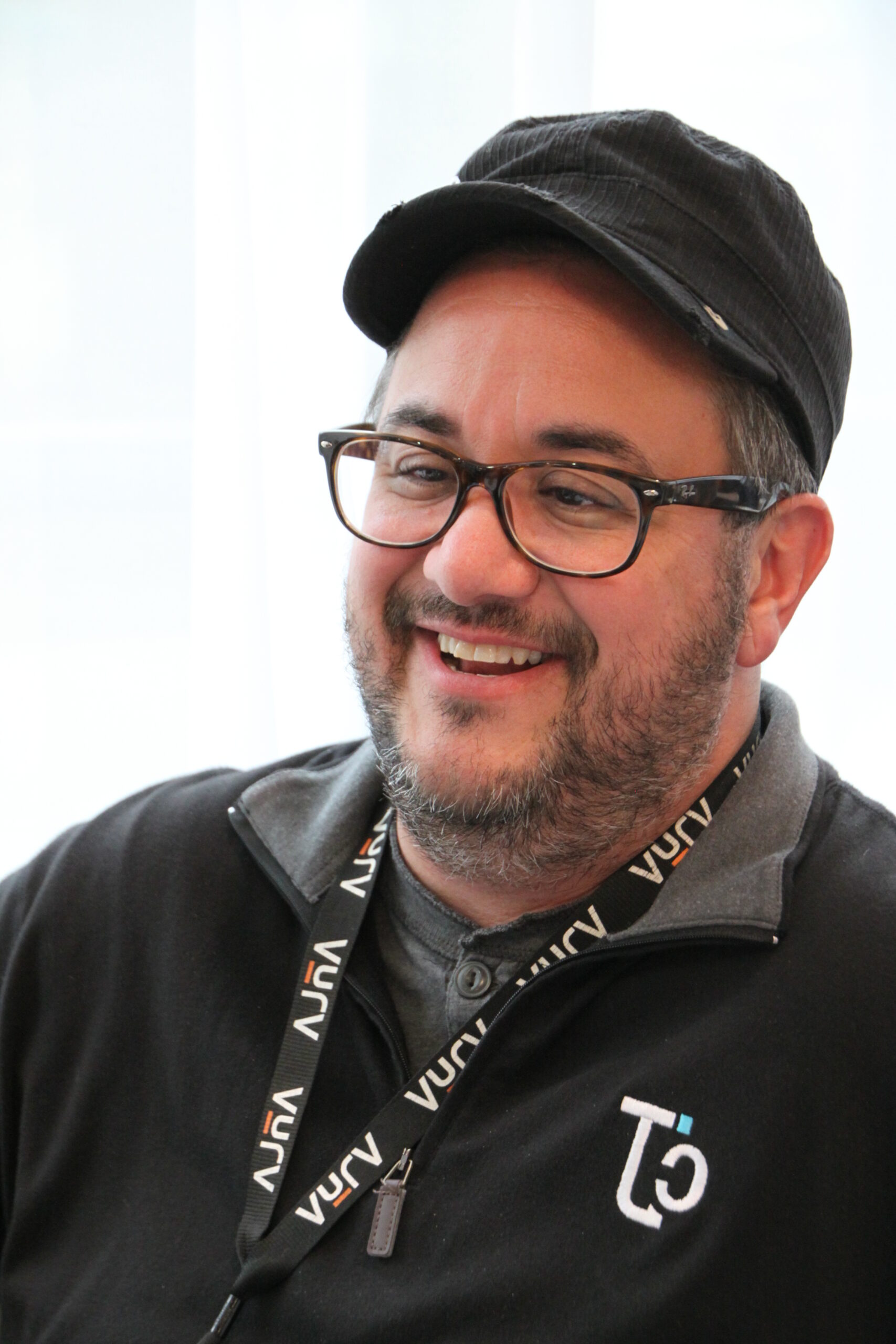 William Tincup
William is the President & Editor-at-Large of RecruitingDaily. At the intersection of HR and technology, he's a writer, speaker, advisor, consultant, investor, storyteller & teacher. He's been writing about HR and Recruiting related issues for longer than he cares to disclose. William serves on the Board of Advisors / Board of Directors for 20+ HR technology startups. William is a graduate of the University of Alabama at Birmingham with a BA in Art History. He also earned an MA in American Indian Studies from the University of Arizona and an MBA from Case Western Reserve University.
---