---
The Cardboard Chronicles
It's Friday again and we are back with another installment of the Cardboard Chronicles. Last week we discussed Schelley's experience with a layoff that occurred within 48 hours of her divorce becoming final. This week, the theme is constructive discharge.
Which, sounds either really gross, or it sounds like that Gwyneth Paltrow "conscious uncoupling" deal. Is this Goop all of a sudden? No. Instead, the idea is a way employers treat employees, especially as things are getting into crisis mode or cost-cutting mode.
This is a conversation between Ted and a woman named Cathrine (yep, that's the spelling) who has been laid off a couple of times. They discuss "constructive discharge" and The Golden Rule.
---
Authors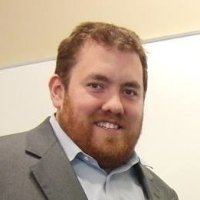 Ted Bauer
Originally from New York City, Ted Bauer currently lives in Fort Worth, Texas. He's a writer and editor for RecruitingDaily who focuses on leadership, management, HR, recruiting, marketing, and the future of work. His popular blog, The Context of Things, has a simple premise -- how to improve work. Ted has a Bachelors in Psychology from Georgetown and a Masters in Organizational Development from the University of Minnesota. In addition to various blogging and ghost-writing gigs, he's also worked for brands such as McKesson, PBS, ESPN, and more. You can follow Ted on Twitter @tedbauer2003, connect with him on LinkedIn, or reach him on email at [email protected]
---