---
Fireside Chat with Nicola Hancock, Managing Director – Americas Region for Alexander Mann Solutions
When you get the opportunity to talk with a recruitment legend, you stop whatever you're doing and you prepare to listen and learn. That was me during this interview. I've been following Nicky's work for what seems like 180 years but this was the first time we interacted. She's one of those people where you wish you could swap resumes with. 
Introduction
Nicola (Nicky) Hancock is Managing Director – Americas Region for Alexander Mann Solutions (AMS). With deep industry expertise in talent acquisition and recruiting, Nicky will continue the Alexander Mann Solutions' mission, leading the firm's presence in the Americas and expanding its world-class total talent workforce offering. With her rich background, she ensures that AMS is building a strong understanding of its client's businesses and translating this into solutions that meet their strategic objectives.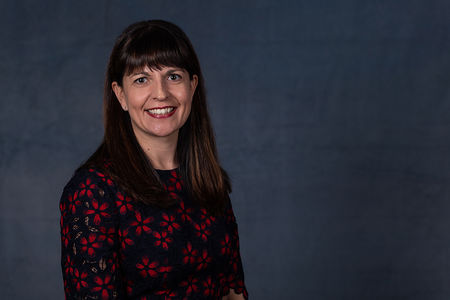 Nicky first joined AMS in 2010. She has held roles across resourcing communications and client services over the years. Most recently serving as Sector Managing Director (Investment Banking, Technology). During her time with Alexander Mann Solutions, she has supported key clients including RBS, Deutsche Bank, Barclays, HSBC, Santander, Bank of America, JP Morgan, and Credit Suisse.
From this, she has built extensive experience and knowledge of operational excellence as well as the talent acquisition and management needs of top organizations.
Earlier in her career, Nicky consulted for a number of blue-chip organizations, working with brands such as Rolls Royce, AstraZeneca, and Deloitte. In a range of areas, from Executive Recruitment and Assessment to Employer Branding and Talent Acquisition Technology. She joined Alexander Mann Solutions to live her passion for shaping services that reflect the changing and demanding landscape of today's competitive talent environment. So that organizations can meet critical challenges and position their talent acquisition strategies for the future. 
In talking with Nicky, I learned a lot about the RPO/staffing world. And I've been studying this part of recruiting for almost 20 years. I hope you enjoy the interview as much as I did.
Let's get started.
Work-related, what's keeping you up at night these days?
Obviously, COVID-19 has changed what I might have said even three months ago. As a result, in the short-term, I'm thinking about how we can help the millions now unemployed get back to work. I know this is a concern for everyone globally.
So, our role at Alexander Mann Solutions (AMS) is as a partner to those organizations that need help. While making sure we can make this process easier for job seekers, too. That is one of the reasons why we recently launched Hourly. To make it easier for hourly workers to find jobs and make it a positive experience. This workforce sometimes gets forgotten, despite being vital to our economy. Something that has never been truer than today.
Hourly uses intelligent automation to reimagine the hiring workforce, giving job seekers quick access to the latest vacancies and providing an easy mobile application process. Where candidates get real-time feedback. That works to help them understand if they are a fit for the role and where these stand in the process. Eliminating the so-called "black hole" that leaves many of these candidates feeling undervalued and frustrated.
What else?
In the medium term, I'm wondering what the new workforce will look like and how AMS fits in. As we think about organizations using this situation as a catalyst of change. Where virtual working becomes the norm, location strategies are being completely re-evaluated. Along with what that means for the future of hiring. There's also the possibility that it will really turn up the dial on diversity and inclusion, which is exciting.
Still, there is a lot for us to consider as a business in terms of how we transform to help organizations meet these goals and how we apply these same considerations to our workforce. Overnight, we have demonstrated that everyone can work virtually and work differently. Even traders are working from home.
So, how do we capitalize on this quickly, and will those that do be able to recover quicker?
At the core of both above, is how AMS supports our employees. We have a hugely talented and global workforce, which is critical to our success as an organization. I constantly think about what else we can do to help our teams, both personally and professionally. We have achieved a lot, and we were even able to move our global workforce virtual, literally overnight. Thanks to the fact that flexible work is a core part of our proposition and has been for many years.
We have a range of initiatives in place to help our teams work hours and take time off so they can manage their other responsibilities. At the same time, we also implemented additional mental health and well-being initiatives. But like many of us, it is still a constant worry that we aren't doing enough and need to do more. 
What's your short term (>3 years) vision for AMS?
I have three. The first is to continue to establish ourselves as a strategic talent partner for organizations globally, across both consulting and outsourcing services.
The second being to keep increasing our market share in the Americas. A priority and key investment area. We see a huge opportunity here and feel that AMS can offer something different in this market, through our blend of services. To drive more strategic value from our partnerships and help organizations achieve their workforce and talent objectives.
And third, to go on investing in our consulting and technology capability. This is going to be critical over the next three years. We have over 350 experts who have achieved amazing results with a range of big brands in the Americas and globally. We are well placed to be the talent transformation partner, so how can we maximize on that and bring our experience to more organizations. 
What's your long-term (<3 years) vision for AMS?
Right now, my vision is that we further develop our capability as a workforce and talent optimization partner. Help our clients achieve true dexterity from their workforce, and grow the Americas to be our largest market by region.
Also, for AMS to remain a destination of choice for the many talented people who work in our industry. We're proud of the incredible depth and breadth of talent we have in the organization.
You'll know AMS has reached its full potential when?
I'm not sure I will know because I think our industry is hugely transformative. If you think about RPO was when it was first introduced over 20 years ago, simply to help organizations scale and drive improvements in key metrics relating to cost and time to hire.
Now, we have a strategic role to partner with organizations to help drive outcomes around workforce strategy in areas such as diversity and inclusion, technology transformation, and junior talent. I think it will continue to transform and evolve. The potential for our industry and AMS is endless. 
What advice do you give leaders regarding evaluating technology?
For starters, recognize that technology will not solve everything. Instead, try to create a culture of being agile. One that enables your organization to lead as you go. That includes how you think about your technology stack as a whole and how it works together.
Consider what challenges you are trying to solve for and what measures of success will be. But use data versus feelings to do this. And finally, look at how technology will impact your organizational design.
Too often, this gets forgotten and, in turn, causes bigger challenges. How you have your team set up today, from roles and responsibilities to structure, may need to look completely different as you develop your technology roadmap. Even though some functions may not be needed anymore, you will likely need other roles and structures to ensure the success of both your people and technology. 
---
Authors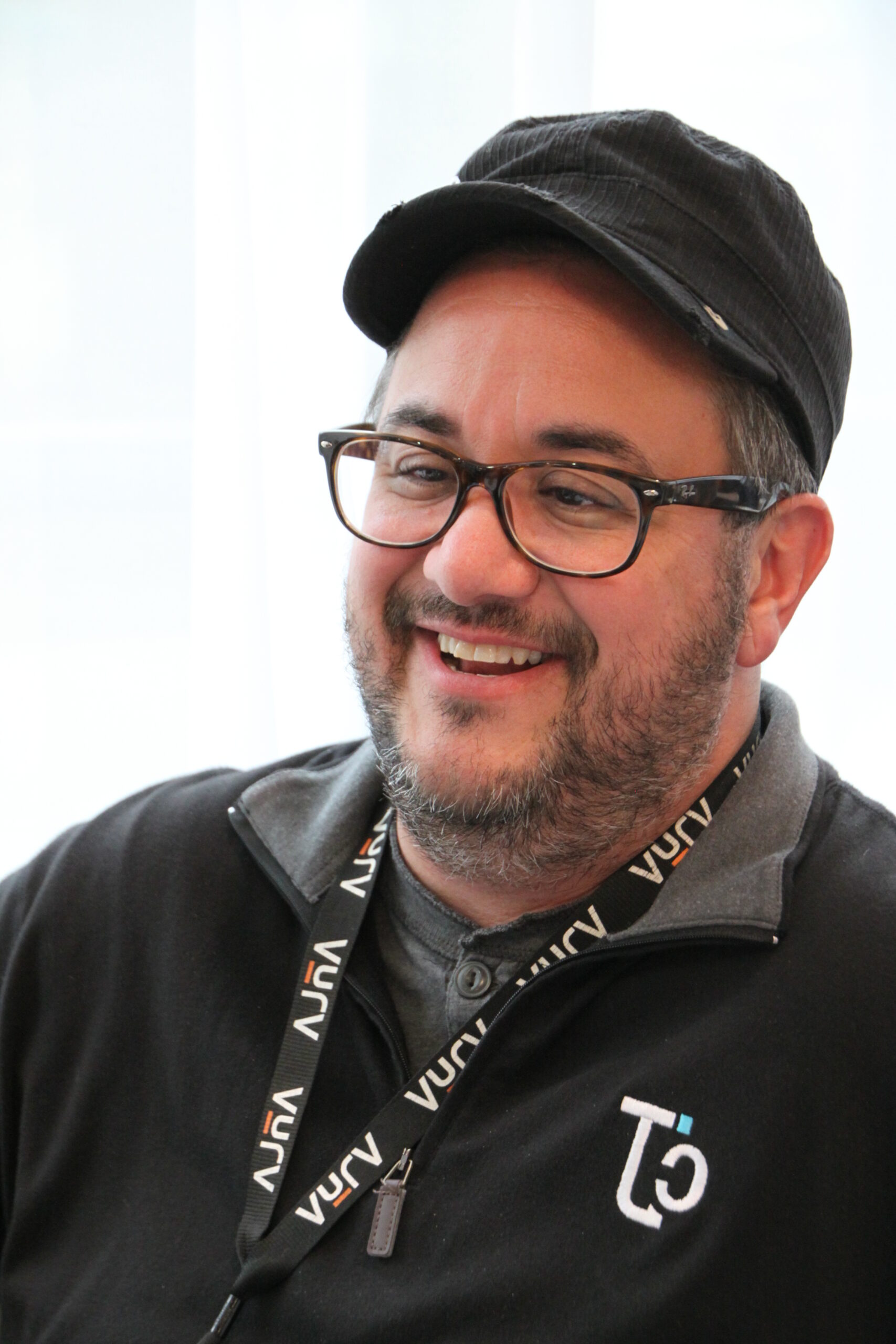 William Tincup
William is the President & Editor-at-Large of RecruitingDaily. At the intersection of HR and technology, he's a writer, speaker, advisor, consultant, investor, storyteller & teacher. He's been writing about HR and Recruiting related issues for longer than he cares to disclose. William serves on the Board of Advisors / Board of Directors for 20+ HR technology startups. William is a graduate of the University of Alabama at Birmingham with a BA in Art History. He also earned an MA in American Indian Studies from the University of Arizona and an MBA from Case Western Reserve University.
---