#HRTX Virtual December 2022: Hacking All Talent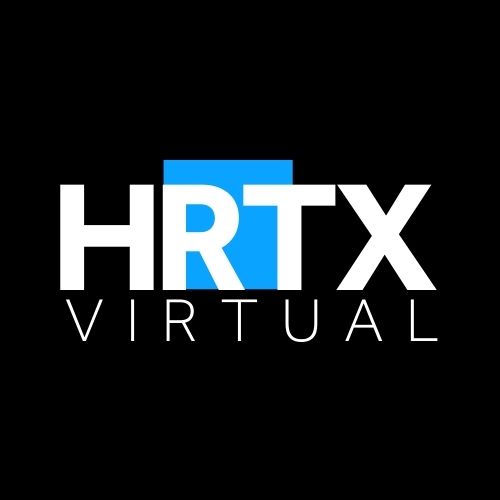 Instructor
#HRTX Virtual
Course Details
#HRTX VIRTUAL: "Hacking All Talent"
Dec 8 – Dec 9 2022
Missed #HRTX? Or maybe you loved the event so much that you're back for a second helping. Either way, we're excited to announce that our HRTX December 2022 recordings are now available!
Learn heaps of tips, tricks and hacks to find tech talent…shared by the greatest sourcers and trainers in the industry! We have over 15 hours of free educational content from 20 different presenters. These training sessions could be all that you need to rocket your sourcing career into the big leagues. And no, this isn't an advertisement…we provide all of this content to the community for free.
Over this two day recorded event, you'll learn insider methods & strategies from our expert sourcing and recruiting trainers. These are the steps in their workflow that they use, and it will help you find and hire talent for the hottest and toughest roles for the coming year!
Included in the recorded #HRTX presentation is:
Each day kicks off with a welcome keynote session from Brian Fink and Rachel Duran.
AMA (Ask Me Anything) sessions with Daniela Herrera.
Two full day's worth of educational content! 20 experts from across the globe present their 45 minute training sessions.
Plus, a closing analysis of each day's highlights with Shally Steckerl.
Covering the Fastest Growing & Hardest to Hire for Roles in 2023:
Nursing and Allied Health
Data Science and Analytics
Digital Marketing/Sales
Finance
Engineering
Cybersecurity
Government/Cleared Contractors
Pharmaceuticals & Life Sciences
We put on these educational events as a thank you to the community. There are sourcers both new and experienced that want to keep their head in the game. That's why we're so committed to helping you all stay current with the most recent techniques and technology.  It's our genuine pleasure to be able to provide these high quality HRTX December 2022 recordings to you for free. 
We're always aspiring to improve our events. If you participated live in the event, or have any comments about our training videos, we'd love to hear your opinion!
Thank You to Our Event Sponsors!
How to watch:
If you're already part of our Insider – Log in first here – click "View Course" and you're in.
You can also find these in your Insider Dashboard!
If you haven't joined the RecruitingDaily Insider – here's what you need to know.
It's totally free.
You get one-click or instant access to special content just like these videos.
Course Curriculum
1
Brian Fink: Kickoff & Welcome Keynote
Curiosity & Empathy: The Combination for Competitive Recruiters
2
Adam Kovacs: Growth mindset – Apply design principles to improve your engineering sourcing
Growth mindset is about believing that your knowledge, understanding of an area or topic, and skills can be developed. With this belief, you're embracing the challenge and seeking opportunities for... Read more
3
Alan Fluhrer: What Hiring a Director of Embalming Taught Me About Hiring with no Budget
Whether it's engineering, architecture, top secret, catering or embalming, there are many ways to find candidates. Alan will share past searches where he developed processes that help chase down and... Read more
4
SeekOut: Healthcare Talent – New Insights on the Nursing Talent Shortage
The nursing talent shortage has been declared a crisis by the surgeon general. The greatest minds in healthcare are tackling this overwhelming challenge, but often lack the data & insights... Read more
5
Greg Hawkes: Sourcing Bootcamp – Building Recruiting Repos
We've seen how to build recruiting repos for tech talent. What about within Medical Talent/Allied Health? Learn how in this sourcing bootcamp session with Greg Hawkes!
6
Dean Da Costa: Using Sourcing Links to Find Medical Talent
Prepare yourself…this session with Dean Da Costa will fly fast as Dean shows off his best kept secrets for finding medical talent! Dean will use the tool Sourcing Links to... Read more
7
Clinch: How to deliver an authentic candidate experience and automate recruiting
Candidates crave authenticity and transparency. And recruiters need to be freed up to spend more time building candidate relationships. Join us to see just the highlights of how Clinch Recruitment... Read more
8
Steve Rawlings: Tricks & Tips for Financial Services Recruiting
In this session, we'll decode the Alphabet Soup of Finance/ Banking terms, Talk about Risk & Money. We'll break down what the different Finance positions do and where to find... Read more
9
Dena Davis: Unpacking the Nuances of Finance Talent
10
Greenhouse: Optimize your sourcing workflow with automation
We all know that finding, reaching and engaging top talent quickly and effectively can be a challenge. In this demonstration, join Greenhouse as we share how Sourcing Automation helps turn... Read more
11
Katie Gentry: R&D of Recruiting Pharmaceutical and Life Sciences
Join Katie to learn about the R&D of identifying and engaging Pharmaceutical and Life Sciences professionals. Whether you are new to the industry or have been recruiting since antibiotics were... Read more
12
Balazs Paroczay: Cracking Pharma Communities
Pharmaceutical and Life Sciences are special domains as these professionals usually have a huge digital footprint beyond LinkedIn. Still, too few recruiters are aware of that. Pharma experts often use... Read more
13
Filtered: The Talent Landscape is Rapidly Changing…Is Your Technical Hiring Process Ready for 2023?
Technical hiring is changing again. With the unfortunate layoffs in tech and a recession looming, 2023 might seem even more daunting than 2022. If you're in the tech industry, you... Read more
14
Daniela Herrera: Ask Me Anything: Open Q&A
What's the difference between Diversity Recruitment and Inclusive Recruitment? Why are cover letters problematic? Why do you say that referral programs could cause harm? You have questions about ED&I and... Read more
15
Shally Steckerl: Closing Analysis – Day 1
Meet Your Instructor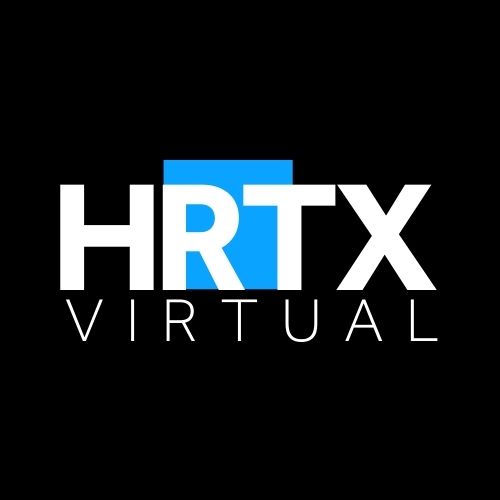 Instructor
#HRTX Virtual
Access
Here's what's included with course access:
Unlimited Access
Unlimited access to this course content and video streaming
Resources & Downloads
Access course resources, links and downloads
Progress Tracking
Track your course progress and activity as you go

Get instant access to this course and member-only benefits!
This course is accessible with a FREE Insider membership!
Get Access