HRTX Sourcing & Recruiting Summer Camp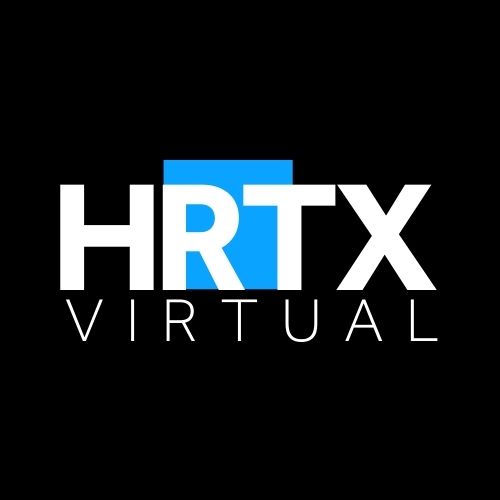 Instructor
#HRTX Virtual
Course Details
What. An. Event. Your recordings from our #HRTX Virtual Sourcing & Recruiting Summer Camp are here! I hope they manage to capture even a fraction of the incredible vibe from the day.
Get ready for an unforgettable experience.
This event features Sourcing Adventures, where experts share advanced candidate finding techniques and social media trends. You'll learn crafting effective candidate messaging, building robust relationships with hiring managers, and fostering neurodiversity in hiring. We also have a Talent Show including sourcing challenges and an exciting 'Ask Me Anything' session.
Thank you all. We will see you soon.
🐿️🦄💛 Team #HRTX
How to watch:
If you're already part of our Insider – Log in first here – click "View Course" and you're in.
You can also find these in your Insider Dashboard!
If you haven't joined the RecruitingDaily Insider – here's what you need to know.
It's totally free.
You get one-click or instant access to special content just like these videos.
Thanks to our Event Sponsors:
Course Curriculum
1
Summer Camp Orientation
You're just in time for a wild ride. Brian Fink and Shally Steckerl kicked off the day with all the energy and enthusiasm you can imagine. There was even a... Read more
2
Navigating the Wilderness of Social Media with Alla Pavlova
In this session, Alla Pavlova shares her expertise on sourcing candidates and building relationships through various social media platforms. She emphasizes the importance of exploring beyond LinkedIn and utilizing other... Read more
3
Aiming for the Top Advanced Techniques for Candidate Sourcing with Shally Steckerl
In this recording, Shally shares his knowledge and expertise to help you uncover top talent in the most efficient ways. Shally dives deep into the world of search syntax, demonstrating... Read more
4
Amplifying Your Recruitment with Human Level AI Notes for Interviews and ChatGPT for Recruiters
Seize the AI Advantage Lace up your boots and join Benjamin Warberg, CEO & Co-Founder of Aspect, as we take a journey into the world of AI. Learn how AI... Read more
5
Crafting Effective Candidate Messaging with Brian Fink
Armed with research-driven data, real-life examples, and actionable tips, Brian Fink's session promises to revamp your approach to candidate outreach messaging. Over the past 6 or so weeks, Brian sent... Read more
6
How Non-tech Companies Can Stack Their Teams with Digital Talent
Skills Gap S'mores In  this session led by Heather Dunn, Chief People Officer at Gem, we learned about the challenges of hiring great talent and how Gem aims to solve... Read more
7
Building Relationships with Hiring Managers with Larry Anderson
Larry Anderson takes us on a deep dive into his wealth of experience and treasure chest of strategies, all aimed at nurturing powerful, effective relationships with hiring managers to make... Read more
8
Trailblazing Inclusive Strategies for Neurodiverse Talent with Faith Saenz
Faith, founder of NeuroTalent Consulting, offers a profound exploration of Neurodivergency. She covers a wide range of topics from autism spectrum disorder and ADHD to dyslexia, emphasizing the importance of... Read more
9
Shally's Alley at Camp #HRTX
Shally's Alley at Camp #HRTX was a unique episode where Shally Steckerl decided to interview the attendees instead of having a traditional guest.
10
Camp Talent Show: Live Sourcing with Marvin Booker
Sourcing Jedi Marvin Booker took center stage to showcase his tried-and-true sourcing techniques for tough-to-fill roles. Marvin shared the spotlight with attendees' real-life challenging positions, walking us through his thought... Read more
11
Camp Talent Show: Ask Me Anything with Erin Mathew
Pack your curiosity and join us for an adventurous AMA session with Erin Mathew, Senior Tech Talent Sourcer at PayPal! Known for her trailblazing approach to talent sourcing, using innovative... Read more
12
Camp Wrap Up & Closing Analysis with Shally Steckerl
During the wrap-up, Shally and Brian discussed what they learned during today's sessions, highlighting insights from each session. They touched upon the importance of personalization in messaging candidates, the significance... Read more
Meet Your Instructor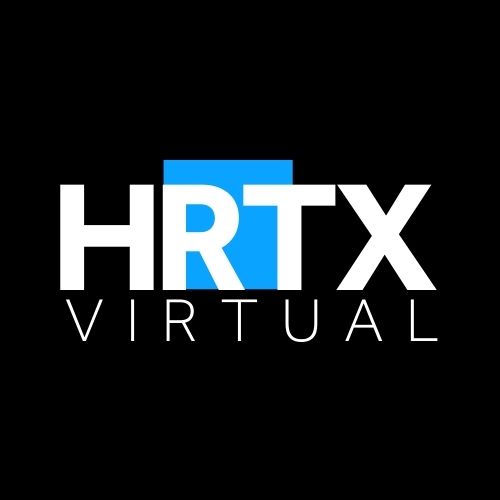 Instructor
#HRTX Virtual
Hosted by Brian Fink
Reviews
By providing great content in an interactive setting that offered just enough variety, breaks, ramp-ups, and topic shifts, it's incredibly clear that y'all nailed it!
I love how there was no gate keeping and everyone, from speakers to attendees, shared all the information they had on best sourcing, outreach and engagement practices.
Awesome program developed and executed. Many thanks for pulling this off! I've got notes and ideas to introduce in our work this coming week and beyond, based on the content and presentation discussion. Superb job.

Oh, and I can't forget the graphics accompanying each speaker. I loved the camp theme and how it was applied.
Access
Here's what's included with course access:
Unlimited Access
Unlimited access to this course content and video streaming
Resources & Downloads
Access course resources, links and downloads
Progress Tracking
Track your course progress and activity as you go

Get instant access to this course and member-only benefits!
This course is accessible with a FREE Insider membership!
Get Access