#HRTX September: HARDCORE SOURCING "Hacking Tech Talent"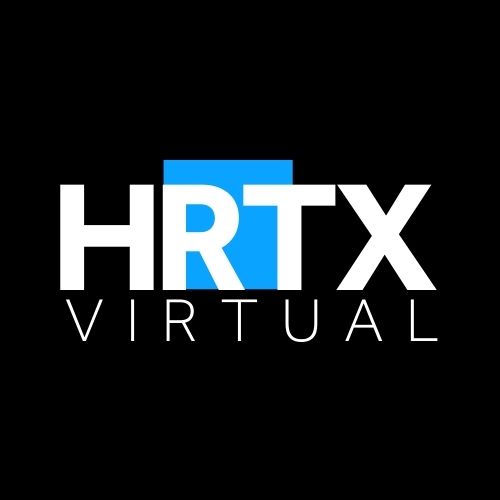 Instructor
#HRTX Virtual
Course Details
HRTX: HARDCORE SOURCING "Hacking Tech Talent"
Sep 28 – Sep 29, 2022
Learn more than 50 tips, tricks and hacks to find tech talent shared by the greatest sourcers and trainers in the industry!
Have feedback? Take the event survey here!
Sourcing Hacks
We've asked some of the best sourcers in the world to bring us one sourcing hack/tip/trick. They have 30 minutes each. The only restriction? No paid tools. All methods shared must be free for YOU to use at your own desk!
These are the 14 tech positions our trainers will use to highlight their magic: 
Thank You to our Event Sponsors!
How to watch HRTX: Hacking Tech Talent:
If you're already part of our Insider – Log in first here – click "View Course" and you're in.
You can also find these in your Insider Dashboard!
If you haven't joined the RecruitingDaily Insider – here's what you need to know.
It's totally free.
You get one-click or instant access to special content just like these videos.
Course Curriculum
1
Sept 22 Day Two Kickoff
2
How Expert Recruiters Use Technology to Find Tech Talent with SeekOut
As the economic climate shifts, recruiters are being asked to do more with less and need advanced tools and technologies to support it. Learn how expert recruiters are using technologies... Read more
3
Critical Sourcing Data with Alla Pavlova
Artificial Intelligence Engineer Alla Pavlova discussed the critical role of sourcing data in the recruitment of AI Engineers. She emphasized the importance of understanding the specific needs and requirements of... Read more
4
Unusual Finds And Some Basic Ones with Jay Tarimala
Artificial Intelligence Engineer
5
Jargon, Lingo, Inside Baseball And Sourcing with Trish Wyderka
Artificial Intelligence Engineer
6
Sourcing From TikTok with Greg Hawkes
Big Data Engineer
7
Learning Visual Macros with Florian Damian
Big Data Engineer
8
Mastering The Intake with Danielle Chandler
Big Data Engineer
9
People Profiling with Todd Davis and Celential AI
Learn how to uncover deep people insights by leveraging OSINT and other unique strategies, tools, and techniques for technical talent sourcing.
10
Chrome Extensions with Keirsten Greggs
Sales Engineer
11
The Indirect Approach with Eric Jaquith
Sales Engineer
12
Coaching Hiring Managers To Sell with Chris Brady
Sales Engineer
13
The Art Of Highly Personalized Messaging with Dena Davis
Sales Engineer
14
AMA with Dean Da Costa
Aks Dean Anything (Sourcing, Recruiting, OSINT)
15
Making Contact During New Job Probation with Garick Chan
Internet of Things Solutions Architect
16
Asking Deeper Questions Of Hiring Managers with Melissa Dobbins
Internet of Things Solutions Architect
17
Using Events As A Sourcing Tool with Kristin Hughes
Internet of Things Solutions Architect
18
Using Google To Find LinkedIn Profiles with Steven Rawlings
Internet of Things Solutions Architect
19
The Power Of Personalization: Willena Faison and Gem
How to Recruit Better Candidates With a Personalized Experience
20
Emoji Sourcing with Sophie Okonkwo
Java Developer
21
Leveraging GitHub with Brian Fink
Java Developer
22
Using Talent Intelligence with Adam Kovacs
Java Developer
23
Diversity And Inclusion In Tech with Kevin Walters
Java Developer
24
AMA with Larry Anderson
25
Don't Give Up On LinkedIn with Natalie Khazai
Mobile Application Developer
26
Creative Community Activations with Rebecca Clarke
Mobile Application Developer
27
Selling The Role with Larry Anderson
Mobile Application Developer
28
I'm just here for the comments: Sourcing on Instagram with Tiffany Ballve
Mobile Application Developer
29
Go Beyond Conventional AI Sourcing to Increase Response Rates with Sean Reed at Leoforce
30
Scraping Behance with Mikey Weil
UI/UX Developer
31
Thinking Like A Designer with Amer Klopic
UI/UX Developer
32
EXALEAD Link Search with Junius Currier
UI/UX Developer
33
Sourcing from Discord, Slack & Fishbowl with Debra Yarnall
UI/UX Developer
34
Closing Day Two with Shally Steckerl
Meet Your Instructor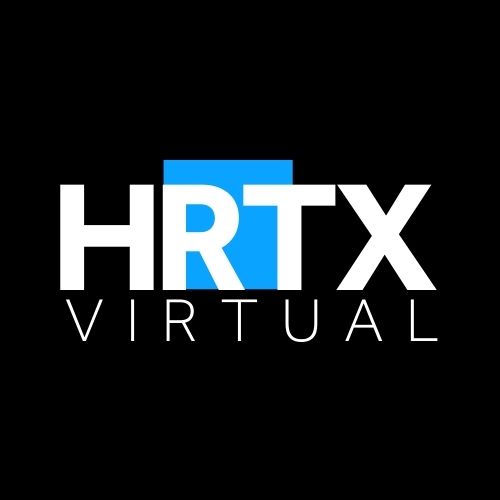 Instructor
#HRTX Virtual
Access
Here's what's included with course access:
Unlimited Access
Unlimited access to this course content and video streaming
Resources & Downloads
Access course resources, links and downloads
Progress Tracking
Track your course progress and activity as you go

Get instant access to this course and member-only benefits!
This course is accessible with a FREE Insider membership!
Get Access