Event Details
| | |
| --- | --- |
| Date | January 24, 2023 2:00 pm ET |
| Duration | 60 minutes |
| Location | Zoom Webinars |
Linked Resource
Event registration is closed. Click below to view the resource.
Soft Skills Are Pretty Hardcore
The Oxford Dictionary defines soft skills as "personal attributes that enable someone to interact effectively and harmoniously with other people." In other words, how we do things like problem solve, communicate, resolve conflict, and perform in leadership roles.
What's The Problem?
Soft skills sound pretty sweet…because they are.
The issue we face is that nobody puts "killer soft skills" on their resume. Determining whether or not James in accounting is going to spit in Joan's coffee if she gives him the side-eye is almost impossible.
Needless to say, it can be incredibly tough to identify the difference between a candidate with mediocre soft skills and one with a gleaming set.
It's our job to figure that out.
The art of soft-skills recruiting takes some time and effort to lock down, but with a little guidance and effort, you can see past the resume and get a better understanding of your candidate's social repertoire.
The Solution
On January 24th @ 2:00 PM E.T. Larry Anderson, Talent Acquisition Manager at Slalom, will teach you all about the nuances of soft skills recruiting.
Larry's goal is to help you get to the root of identifying these skills in your interviews. But this isn't just for an army of one; he'll also show you how to pass this knowledge to your team so you can all spot the candidates that check every box.
Highlights that we'll cover are:
Qualifying questions you can ask to shed some light on their soft skills. 

Breaking down elements of a "good" answer from candidates.

Techniques you can share with your full interview team.
Who knows, you might even end up learning something about your own communication failures (just kidding, you're perfect).
These educational events are recorded! If you don't think you'll be around for the live performance, you can still register for it now, and we'll email you a link to the full presentation.
Presented By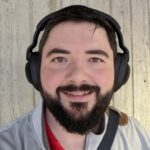 Larry Anderson
I enjoy helping people make the best decisions to grow in their career. Big believer of paying it forward. Let's talk and see how we might be able to help each other!
Follow
Event sponsored by:

---