Event Details
| | |
| --- | --- |
| Date | December 7, 2022 10:00 am ET |
| Duration | 2 Days |
| Location | https://hopin.com/events/hrtx-virtual-december-2022?utm_source=recruitingdaily&utm_campaign=conferences |
Over two days, you'll learn from sourcing and recruiting experts the methods & strategies they use that will help you find and hire talent for the hottest and toughest roles for the coming year!
Each day kicks off with a welcome keynote session.
Be sure to join our lunch break group networking sessions with breakout rooms for "chit chat" open discussions and job matching for job seekers in TA and companies.
Join our AMA (Ask Me Anything) sessions with Daniela Herrera on 12/7 and Joel Lalgee on 12/8!
Plus, a daily closing analysis of the day's highlights with Shally Steckerl.
Be sure to collect your swag and special offers at sponsor booths, and join our sponsor demo & thought leadership sessions!
Here's what to Expect at HRTX
Day One
Kickoff & Welcome Keynote: Curiosity & Empathy: The Combination for Competitive Recruiters
with Brian Fink
Growth Mindset in Sourcing: Learn to apply design thinking principles to improve your engineering sourcing process
with Adam Kovacs
Growth mindset is about believing that your knowledge, understanding of an area or topic, and skills can be developed. With this belief, you're embracing the challenge and seeking opportunities for continuous improvement through learning and trying out new approaches and strategies. By putting in the extra effort, this constant improvement process and mindset can be your driving force toward higher achievements.
Design thinking principles are powerful tools. Learn how to use them to help you identify opportunities and create innovative solutions to solve your sourcing challenges.
What Hiring a Director of Embalming Taught Me About Hiring with no Budget
with Alan Fluhrer
Whether it's engineering, architecture, top secret, catering or embalming, there are many ways to find candidates. Alan will share past searches where he developed processes that help chase down and discover:
Techniques to build networks
Ways to think about how to "find" the people you need
Ways to accomplish this using non-traditional methods
Healthcare Talent: New Insights on the Nursing Talent Shortage
With John Tippett at SeekOut
The nursing talent shortage has been declared a crisis by the surgeon general. The greatest minds in healthcare are tackling this overwhelming challenge, but often lack the data & insights needed to understand the issue at its core.
In this session, we'll explore patterns of nursing talent attrition, and where hidden talent may yet be untapped.
Greg Hawkes' Sourcing Bootcamp: Building Recruiting Repos
We've seen how to build recruiting repos for tech talent. What about within Medical Talent/Allied Health? Learn how in this sourcing bootcamp session with Greg Hawkes!
Using Sourcing Links to Find Medical Talent
Prepare yourself…this session with Dean Da Costa will fly fast as Dean shows off his best kept secrets for finding medical talent!
Dean will use the tool Sourcing Links to go through the sourcing lifecycle and find medical candidates.
How to deliver an authentic candidate experience and automate recruiting
With Mitch Billeaud at Clinch
Candidates crave authenticity and transparency. And recruiters need to be freed up to spend more time building candidate relationships.
Join us to see just the highlights of how Clinch Recruitment Marketing:
Delivers a more authentic candidate experience by using the voice of the employee
How candidate marketing automation takes the workload off of recruiters
How career site heat maps tell you exactly what messaging is resonating with candidates and what is pushing them away
Tricks & Tips for Financial Services Recruiting (Transition from Tech)
with Steve Rawlings
In this session, we'll decode the Alphabet Soup of Finance/ Banking terms, Talk about Risk & Money. We'll break down what the different Finance positions do and where to find talent.
Finance struggles to find Tech professionals with Financial, Payments, etc experience. Impacted by the current tech recruiting downsizing? Steve will also cover what a transition from Technical Recruiting to Finance looks like.
Finance Talent with Dena Davis
Optimize your sourcing workflow with Greenhouse Sourcing Automation
With Steven Lu and Alex Powell at Greenhouse
We all know that finding, reaching and engaging top talent quickly and effectively can be a challenge. In this demonstration, join Greenhouse as we share how Sourcing Automation helps turn passive talent into engaged candidates (and ultimately, great hires) and:
Reduces friction by using one platform and process for all your sourcing and hiring
Increases response rates with enriched contact data, delivered right to you through the Greenhouse Recruiting Chrome extension
Scales outreach and stands out from the noise with personalized and automated email campaigns
Evaluates sourcing success using robust reports and analytics, so you can become a data-driven sourcing expert
You'll leave this session with a solid understanding of how Sourcing Automation can help you create the ultimate sourcing workflow.
R&D of Recruiting Pharmaceutical and Life Sciences Talent with Katie Gentry
Join Katie to learn about the R&D of identifying and engaging Pharmaceutical and Life Sciences professionals. Whether you are new to the industry or have been recruiting since antibiotics were discovered, you will learn her methodology for speaking "science" without a scientific background.
Cracking Pharma Communities with Balazs Paroczay
Pharmaceutical and Life Sciences are special domains as these professionals usually have a huge digital footprint beyond LinkedIn. Still, too few recruiters are aware of that.
Pharma experts often use Twitter, submit publications on pages like ResearchGate or Google Scholar, they gather into communities, join events and meetups… so let's crack it all and get an invite to their secret room!
The Talent Landscape is Rapidly Changing. Is Your Technical Hiring Process Ready for 2023?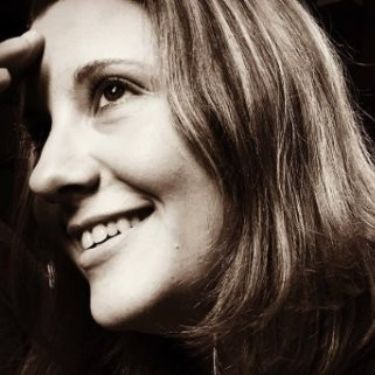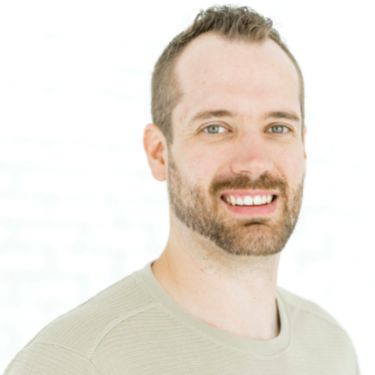 Technical hiring is changing again. With the unfortunate layoffs in tech and a recession looming, 2023 might seem even more daunting than 2022.
If you're in the tech industry, you might wonder how to do more with less and make each hire count. If you work outside of tech, you have a new opportunity to attract and hire top tech talent now available in the market.
Regardless of your camp, 2023 requires thinking differently.
During Filtered's session, we'll show you how leading brands can automate and streamline more of their technical hiring process, identify best-fit candidates faster, and give your technical hiring process the competitive edge you need to crush 2023.
With Dee Nagel and Zach Sanford at Filtered
Ask Me Anything: Open Q&A with Daniela Herrera
What's the difference between Diversity Recruitment and Inclusive Recruitment?
Why are cover letters problematic?
Why do you say that referral programs could cause harm?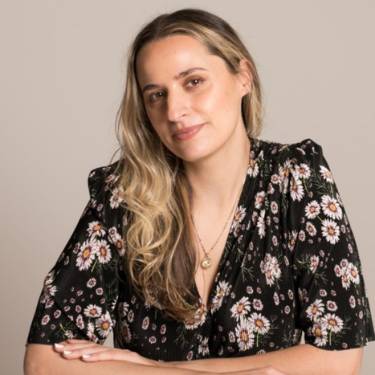 You have questions about ED&I and Recruitment… and Dani has answers!
In this AMA session with Dani Herrera we can cover all these questions and so much more!
… yes, even those questions you can't ask your Manager.
With Daniela Herrera at R/GA and moderated by Brian Fink
Don't miss our Closing Analysis with Shally Steckerl!
What to Expect on Day Two
Revolutionary Resilience: Leading Change with Intention and Ditching the Toxic Positivity
Join Rachel Duran, award-winning Talent Brand and Experience leader, as she shares tales from her perpetually recurring roles in crisis communications and how those experiences shaped her views on change management, leadership, and candidate experience in this weird new world.
What have I learned by marrying a Data Scientist?
Alla Pavlova

Join to learn insights on the Data Scientist's favorite jobs descriptions and what they expect from recruiters.
During this session Alla will cover:
Where are Data Scientists coming from and how do you differentiate them from analysts and engineers?
What has worked before and needs improving when sourcing for Data Scientists?
How would the perfect reach-out for Data Scientists look like?
Data Scientists – Where to find these Purple Unicorns as they aren't where you think they are!

Learn from Vanessa Raath:
What is a Data Scientist and why is the demand for them just going to increase?
Where do they choose to spend their time?
Where else could we look if we think outside of the box?
Application Review: Uncover the best inbound talent with speed, simplicity, and ease!
How do you find the right candidate from a pool of hundreds, efficiently?

Gem's Application Review simplifies and streamlines how recruiters manage high-volume inbound applications to find quality talent with speed and ease.
Join a 30-minute live demo to learn how to:
Prioritize where to start so you can stay on top of your queue
Find qualified talent faster with Boolean search and keywords
Gather context across platforms to match the key skills you're looking for
Improve your candidate experience with automated follow-ups
Build talent pools for future roles with ongoing nurturing of rejected candidates
With John Fisher of Gem
Brian Fink is Going "Ham" on all the Platforms (Hacking Digital Marketing/Sales)
Let's Party! In this session, learn how and where to find the best talent for your Digital Marketing/Sales roles with Brian Fink leading the way!
Unlock the Secrets to Hiring Digital Marketing and Sales Talent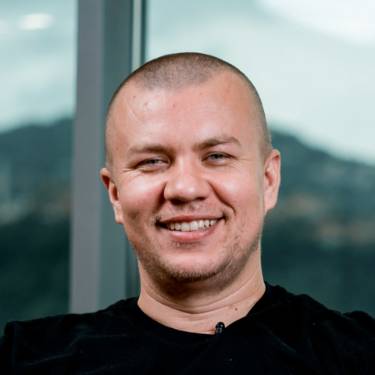 Finding the right people to fit specific roles can be incredibly challenging. #Sales and Digital #marketing positions are no different.
So, how do you find true talent in a world where everyone is a digital creator, sales, and marketing expert? Join this session with Amer Klopic!
Efficiency is Key: Hire Top Tech and Sales Talent Fast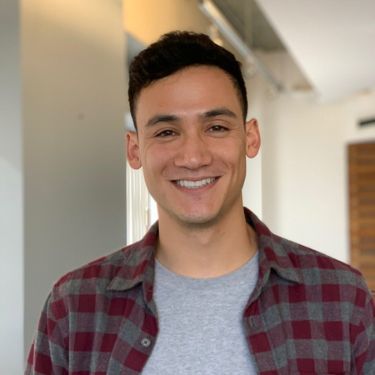 Block off your calendar to join this session and learn how Hired helps save an average of 45 hours per hire and starts conversations more efficiently with an 80% interview response rate.
During this demo discussion, you'll hear from Account Management leader, Tim Eckert-Fong of Hired on this and more.
Cracking the Cybersecurity Code: Uncovering the many layers of cybersecurity talent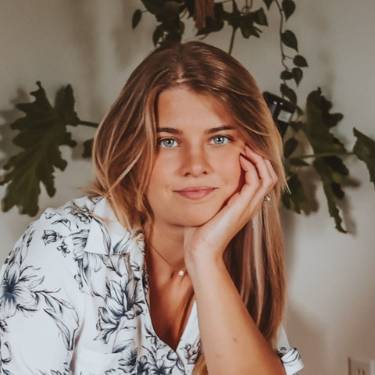 with Lindsey DiCello
In this session, we'll explore the current demand for Cybersecurity talent and how we can improve our strategy for sourcing, attracting, hiring, and retaining talent. You'll learn the scope of this niche market, where to find talent, and how to partner with leadership to establish a cybersecurity team.
Three Things You Need To Create A Talent Engagement Strategy For Cybersecurity Talent In 2023 And Beyond

with Marvin Smith
The profession of cybersecurity currently has 700,000 open jobs in the USA and over three million worldwide. The demand for cybersecurity talent remains high. In the midst of the massive talent shortages, how do you meet your workforce plan in 2023?
This session will discuss three time-tested methods of creating a winning cybersecurity talent engagement strategy. Marvin will also present three use cases where this approach has been used.
Hacking The First 14 Days of your Hiring Cycle: Hire top talent faster than your competition

With Tawfiq Abu-Khajil of Qualifi
As soon as a candidate hits "apply", imagine you have a 14-day clock to deliver an amazing experience that captures your talent before competitors.
This time period is key because the first 14 days is…
Where you have access to the most candidates
Where you potentially lose the most candidates
Where you have the most control over the candidate's experience.
Join us to learn how an optimized, tech-enabled first 14 days will make you a business champion!
A Guide To Recruiting In The Cleared Space

In this session, Junius Currier will discuss tips/tricks to uncover cleared talent via search and sharing industry lingo that identifies if someone is cleared. We will cover search techniques, industry terms, and hacks to build your target list of cleared talent.
This will be a fast-paced practical look at cleared recruiting that you can implement immediately in your sourcing and recruiting!
Building People Searches from IC Polygraph Exams
with Todd W Davis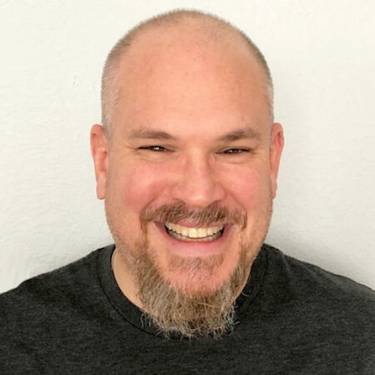 Building People Searches from the Three Types of Polygraph Examinations Used by the Intelligence Community (IC) Agencies & Departments
We walk through how to develop a list of professionals at various levels that have passed the Counterintelligence (CI) Scope Polygraph (CSP), Expanded Scope Polygraph (ESP), or the Specific Issue Polygraph (SIP).
We will also look at each of these polygraph examinations, the types of roles people that have passed one of these examinations hold, and how to find, extract and build lists of these types of professionals.
Rediscovering Talent in Your ATS
with Steve Levy at Zip.co
As you know, Applicant Tracking Systems can be very valuable. They hold a database of candidates once interested in your brand that are ready to be re-engaged.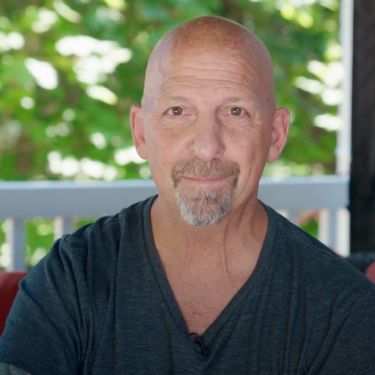 Yet, it's hard to reconnect when candidate data is outdated.
Fortunately, Technical Recruiting Manager @ Zip Co, Steve Levy, is here to help show you how easy it is to set up integrations, refresh data and connect with talent from your ATS on hireEZ.
Ask Me Anything: Q&A with Joel Lalgee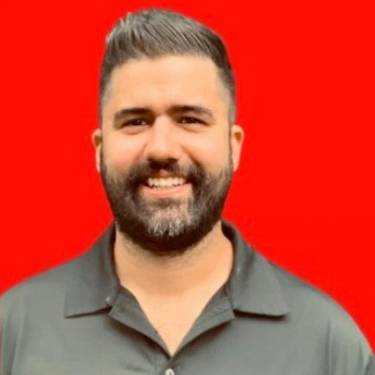 We're talking about recruiting, social media, content marketing and all things employer brand with "nearly everyone's favorite recruiter" Joel Lalgee of Hirewell! Bring your questions as this is an open Q&A session!
---