Event Details
| | |
| --- | --- |
| Date | June 20, 2023 2:00 pm ET |
| Duration | 60 minutes |
| Location | Zoom Webinars |
Linked Resource
Event registration is closed. Click below to view the resource.
Ever caught yourself in a late-night Google spiral trying to figure out exactly what RPOs are and how they can help your business? You're not alone. But here's some good news – your days of deciphering acronyms are about to be over. We've got the solution ready to go.
Join us on June 20th with Steve O'Brien, an expert in staffing and talent solutions, as he pulls back the curtain on what RPOs can do. (Picture agility, strategy, and top-tier talent acquisition, all wrapped up in one sweet package.)
It's quite possible that RPOs are the secret recruitment weapon you didn't even know you were missing.
In just 60 minutes, Steve will dissect the what, why, and how of RPOs. He'll showcase how you can revamp your recruitment process to make it slicker, faster, and super effective. Imagine consistently having the pick of the best talent out there.
Pretty cool, huh?
But it's not just about making things easier. Steve will also explain how RPOs can provide your company with the strategic edge it needs in this competitive market. You'll learn the secrets to building a kick-ass talent pipeline, improving the quality of your candidates, and making your company the go-to place for top talent.
Save your spot now! See you there.
Presented By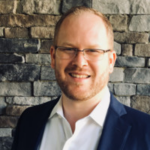 Steve O'Brien
Steve O'Brien, former president of staffing and talent solutions at job.com and current Senior Vice President of Talent Acquisition (Care and Corporate) at Syneos Health, is an RPO expert and champion who strengthens the hiring process for both candidates and organizations.
Follow
---