Event Details
| | |
| --- | --- |
| Date | March 8, 2022 2:00 pm ET |
| Duration | 60 minutes |
| Location | Zoom |
Linked Resource
Event registration is closed. Click below to view the resource.
Recruitment marketing mistakes can cost you the candidates you most want to hire.
Marketing your employment brand is even more important in today's ultra-competitive hiring market. It's also important that you handle recruitment marketing the right way.
We want to help you avoid some of those common mistakes often made.
On March 8th, we have employer brand expert Crystal Miller Lay on deck to present her thoughts on what those 20 common mistakes in recruitment marketing are.
We all make mistakes, but why not learn what to avoid and get ahead of the competition?
Over the course of 60 minutes, we'll look at 20 common mistakes made in recruitment marketing that could be costing you candidates you need and the workers you deserve, often found in:
Job Ads
Social Media
Shared Candidate Communication
Employee Referrals
and more! Register now!
Presented By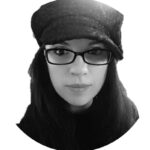 Crystal Miller Lay
I've made a name as an established, progressive advocate in social media, recruitment strategy and branding, having built successful employment branding, recruitment marketing, talent management, social, and DEIB strategies for over 70 companies with over a repeat clientele rate of over 90%. An SME in employer brand, Employer Value Proposition (EVP), inclusive cultures, gender equity, and ongoing research focuses on workplace dignity and neuro-inclusion in the workplace.
Follow
Follow
Event sponsored by:

---