Event Details
| | |
| --- | --- |
| Date | November 7, 2023 2:00 pm ET |
| Duration | 60 minutes |
| Location | Zoom - Check your email for your login details! |
Linked Resource
Event registration is closed. Click below to view the resource.
Is Your Candidate Experience Full of Potholes? 💥
Let's face it – most applicant journeys are a bumpy ride.
Between ghosting recruiters, tedious applications, and silence after interviews, candidates leave frustrated and disengaged.
How can you transform this into a smooth, VIP experience?
Join recruiting expert Faith Saenz on November 7th at 2 PM ET to discover secrets to crafting an exceptional candidate journey that will have talent begging to work for you.
In this can't-miss session, you'll learn:
How to engage and excite candidates from first touch to onboarding
Actionable tips to craft personalized interactions that make candidates feel valued
Creative ways to activate enthusiastic brand ambassadors among new hires
The key to developing 5-star candidate micro-experiences
Pave the way for candidate success stories, not horror stories. Attendees will learn to create white-glove journeys that talent can't stop raving about.
Reserve Your Spot and Learn to Dazzle Candidates! Make Every Applicant Feel Like Royalty 👑
Don't let lackluster experiences derail your employer brand. Register now to master the art of candidate journeys so incredible, champagne toasts will be in order.
Join us to gain the knowledge and tactics to become a candidate experience champion.
Save your VIP seat today!
Presented By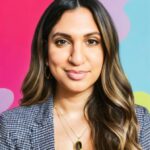 Faith Saenz
Faith Saenz is a long-time veteran of Talent Acquisition. During her tenure, she's engaged with thousands of candidates, advised engineering leaders on diverse hiring and helped to shape the hiring process at tech companies such as Expedia, Uber and Twitter.
Follow
---