Event Details
| | |
| --- | --- |
| Date | February 28, 2023 2:00 pm ET |
| Duration | 60 minutes |
| Location | Zoom Webinars |
Rock Your Boolean Right!
It's time for the 2023 Boolean Beginner's Bash with your host and party animal Brian Fink, Senior Talent Acquisition Partner at McAfee.
On February 28 @ 2 PM ET, Brian will crash RecruitingDaily with a hardcore Boolean hoedown. He'll show you logic and techniques to locate, attract, and engage groovy talent on the web.
This shindy isn't just for noobie boolean builders.
Brian is bringing strategy that will blow the disco digs off of anyone in the industry—regardless of talent level.
In this session, Fink will lay the foundation for sourcing and recruiting professionals who want to transform their talent acquisition capabilities. And you can bet your booty we're gonna have a killer time doing it.
What You'll Learn
Use Boolean operators, modifiers, search characters, and commands to create candidate searches.
Explore Google, DuckDuckGo, Bing, and You to uncover profiles and the people behind them.
Deep dive into a dance floor of alternative social networks
Build keyword strings to enhance search results to find technical, marketing, sales, and medical professionals.
Find free – yes, free – resumes across the web and inside secret spaces!
Random Abba lyrics.
Everybody…
Get those party pants on. See you at the webinar.
These educational events are recorded! If you don't think you'll be around for the live performance, just register, and we'll email you a link to the full presentation.
Presented By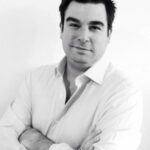 Brian Fink
With 15+ years of specialized recruiting experience, I've helped many professionals take the next step in their careers and stretch their professional capabilities. At McAfee, I play a critical role in building and growing our recruiting capability across multiple capacities and partnering with the business to design recruiting strategies at scale.
TL;DR: I enjoy bringing people together to solve complex problems, build great products, and get things done.
Follow
Follow
Event sponsored by:

---