Event Details
| | |
| --- | --- |
| Date | February 24, 2022 2:00 pm ET |
| Duration | 60 minutes |
| Location | Zoom |
Linked Resource
Event registration is closed. Click below to view the resource.
The Final Frontier
Sourcing: The Final Frontier.
These are the voyages of the Search Authority.
His continuing mission: to explore strange new worlds,
To seek out new talent and undiscovered places to find them,
To boldly go…
Where no sourcer has gone before.
What you'll learn
Dean has the inside scoop on the best tools, tips, and sourcing resources. He's like Starfleet Academy for sourcing.
His Prime Directive for this session is to show you the latest and greatest sourcing tools and methods that will help you in your day to day sourcing.
If you know Dean like we know Dean, you know you're going to leave with light years of highly logical sourcing resources you had no idea existed:
A "lot" of OSINT tools
Chrome extensions
Tools
Tips
Tricks
Not to mention the inevitable materialization of Interactive Q&A with Dean himself – he's kind of a big deal.
Now, boldly go and set a course for learning…as we Source into the Final Frontier.
Make it so.
"Logic is the beginning of wisdom, not the end" – Spock
Presented By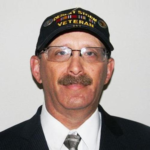 Dean Da Costa
Dean Da Costa ( The Search Authority) is a decorated veteran and recognized sourcing expert with more than 30 years of experience. He writes The Search Authority, one of the most influential blogs in the business.
Dean began his career while in the military, connecting the dots from resume writing to making employer contacts for fellow service members who were entering civilian life.
Dean is a recognized leader in the areas of recruiting hacking, research and find what cant be found, possessing certifications in OSINT, Ethical Hacking, PM, Programming and more.
He has spoken at numerous conferences to include Sourcecon, Talent42, And Recruiting trends. Author of "The Book of recruiting; Da Costa Style" and "OSINT for the Staffing World". Producer of "the Search Authority" Podcast and the Dean Da Costa You Tube Channel.
Follow
Follow
---