Event Details
| | |
| --- | --- |
| Date | January 25, 2022 2:00 pm ET |
| Duration | 60 minutes |
| Location | Zoom |
Linked Resource
Event registration is closed. Click below to view the resource.
Have you ever been to a five star resort? Yeah, I know, it could have been a while, Covid and all. But think back on what made it better than a typical vacation.
The difference between a budget vacation and a luxury stay is not just cost. What really elevates that experience are those little, personalized extra amenities and perks.
Complementary beverage service on the beach.
Full size luxury bathroom amenities.
A personal butler or chef for your stay.
Fresh flowers in your room.
Loaner workout gear — so you can hit the gym or go for a run without the hassle of packing all those extra items.
Each of these unique touches can truly elevate your stay — and at the same time creates brand loyalty.
Before you take off to go book a week in Cabo, let's pull this back to helping you with your overall candidate experience…
Throughout your recruitment process, you have brief opportunities to dazzle your candidates and strengthen the relationship.
These opportunities are "micro-moments" or "micro-experiences."
Once a candidate is in your recruiting funnel — once they take action and apply for a job — there are opportunities for you to make each micro-experience personalized, special, and memorable.
It's up to us to elevate our candidate experience into something more personal.
To convert candidates from passive or engaged talent into your new hire.
But how? You treat them like a VIP.
Covid Changed Everything
Turns out, the devil's in the details.
Hiring is personal. Whether it's in person, hybrid, or remote, candidates focus on how they are treated. We can't ignore the moments in their journey that can sway their perceptions of your organization.
Your best hiring strategy can still feel cold and impersonal to the candidate, especially when hiring remote talent.
The micro-experiences necessary in a pre-Covid world may no longer apply. (in our mid/post/whatever this is COVID world.)
We've gotten better, but in the time of "now" we need to really refocus. Stocking your fridge with a candidate's favorite soda no longer applies if you're interviewing remotely.
There's a New Playbook for 2022
Micro-experiences have changed because the world has changed. Talent has changed. It's time to update our playbook on the experiences we offer candidates, employees, and alumni.
In this session, William Tincup, President at RecruitingDaily.com, will dissect and discuss the latest intricacies of the most important aspect of hiring: the personalization of your candidate's experience.
We'll follow a typical candidate journey and point out specific advice on how to enhance each step of the process and create a micro-experience that will matter to the candidate.
We'll focus on the new collection of experiences you need to offer, given what we know now.
You'll walk away with 21 (at least) micro-experiences that you need to offer in 2022.
Cool? Thought so.
See you there!
Presented By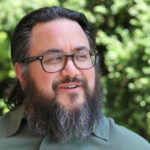 William Tincup
At the intersection of HR and technology, he's a writer, speaker, advisor, consultant, investor, storyteller & teacher. He's been writing about HR and Recruiting related issues for longer than he cares to disclose. William serves on the Board of Advisors / Board of Directors for 20+ HR technology startups. William is a graduate of the University of Alabama at Birmingham with a BA in Art History. He also earned an MA in American Indian Studies from the University of Arizona and an MBA from Case Western Reserve University.
Follow
Follow
Event sponsored by:



---