Event Details
| | |
| --- | --- |
| Date | August 30, 2021 2:00 pm ET |
| Duration | 60 minutes |
| Location | Zoom |
Linked Resource
Event registration is closed. Click below to view the resource.
University recruiting will never be the same.
The pandemic made sure of that.
And now that companies are embracing remote work and hiring across the country, the old ways of solely relying on on-campus recruiting are long gone.
How will YOU navigate these changes and come out the other side even stronger?

What do YOU need to change to maximize your reach and impact?

Which step-by-step strategy should YOU employ?
In this session hosted by Canvas and Lyft, we'll hear from Katelyn Amidon, Recruiting Manager, Early Talent Programs at Lyft about her learning from 2020 and how Lyft is preparing for hybrid university recruiting.
2021 will be the year of hybrid university recruiting.
…You need the hybrid university recruiting strategy, which combines the best of both online and offline worlds, and empowers recruiters to pivot and adjust in order to seize opportunities as they arise.
In 2021, Lyft is preparing for hybrid university recruiting.
So should you.
Will big career fairs return to their previous glory?

Will virtual events fatigue cause a decline in online participation?

What challenges will you face as you gain access to larger talent pools?
This new world of recruiting is bringing a host of unanswered questions…
…we'll tackle all of this and more during this session.
Don't miss it!
What is Canvas?
Canvas is an all-in-one diversity recruiting platform that helps businesses effectively hire diverse teams.
Talent is everywhere; opportunity isn't. We're here to change that—fast.
Canvas is where companies take the guesswork out of hiring diverse teams. It's where they transform their creativity, innovation, and growth. And where they turn targets into action to create the change society demands.
Why? Because diversity can't wait and won't wait.
The future looks like you.
Presented By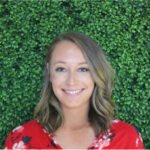 Katelyn Amidon
I lead our recruiting efforts for our global and international internship, new graduate, and non-traditional early career programs across our major lines of businesses.
Follow
Event sponsored by:


---