Event Details
| | |
| --- | --- |
| Date | November 30, 2023 2:00 pm ET |
| Duration | 60 minutes |
| Location | Zoom - Check your email for your login details! |
Linked Resource
Event registration is closed. Click below to view the resource.
Unlock the Power of Retention and Boost Your Bottom Line
Why Is Retention So Critical? The hourly workforce is often an overlooked segment when it comes to loyalty-building. Yet, high turnover rates can lead to unforeseen costs that affect the very heart of your operations. Workforce management expert Daniel Blaser dives into the real costs of attrition and presents actionable solutions to keep hourly employees happy, engaged, and on your team for the long haul.
What You'll Learn:
The Real Costs of Turnover
Hidden expenses that go unnoticed but deeply affect your income statement.
The silent drain of resources and how it impacts overall company health.
Game-Changing Strategies to Retain and Engage
Insights to effectively mitigate the costs associated with high turnover.
Proven techniques to enhance productivity among the hourly workforce.
Building a Stable, Engaged Team
The roadmap to build loyalty and decrease troubling attrition rates.
Tactics to foster a workplace environment where hourly workers feel valued and empowered.
Why Should You Attend?
Gain Insights: Understand the nuances of managing an hourly workforce and the tools available to bolster retention.
Stay Ahead: Equip yourself with the knowledge to prevent turnover from silently impacting your bottom line.
Revamp HR Strategies: Daniel's insights are a game-changer, offering you the chance to reshape and refine your HR approaches.
Save Your Spot: Be part of this transformative session. Reserve your seat now and set your organization on the path to a more engaged, loyal, and productive workforce.
Presented By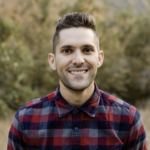 Daniel Blaser
Follow
Event sponsored by:

---