Event Details
| | |
| --- | --- |
| Date | October 25, 2022 2:00 pm ET |
| Duration | 60 minutes |
| Location | Zoom |
Linked Resource
Event registration is closed. Click below to view the resource.
What are the rules for texting candidates in 2022?
We're all guilty of having our mobile devices glued to our faces and candidates are no different. For many, text is the best form of communication. Reports from recent surveys show that for job seekers between 18 and 30 years of age, almost 90% preferred using text messages during the hiring process.
In the ever-evolving world of talent, attracting and engaging candidates in the hiring process is key. But before you start firing up your thumbs, keep in mind that COVID has had a major impact on the job market, and this does not exclude recruiter-candidate communication.
There are a few new rules of engagement.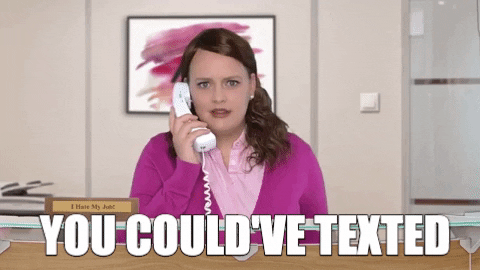 Sophie Okonkwo, Global Talent Acquisition- Engineering EMEA at Microsoft, will join us to offer guidance on how to provide informative communication to your candidates with text messaging during Covid – i.e., you have to make it count…without sounding like a creep.
Sophie is a communication extraordinaire (check out her Emoji Sourcing session from HRTX – make sure to register for your free insider account to access it). She knows her stuff, and she knows how to teach it.
Reply YES To Learn More
There's a lot here to unravel if you don't want to be a member of your candidate's blocked contact list.
Allow Sophie to demystify the concept of text messaging in hiring.
She'll show you:
Tips on texting candidates for better engagement.
How to shorten your time-to-hire metric through candidate texting.
How to create a 5-star candidate experience through candidate texting.
Grab your phones, your coffee, and dial in (yes we know this is a texting webinar, but give us a break – we're running out of texting humor) to learn how to keep your candidates on the line.
You'll be glad you came.
Can't make the live session? No worries – just register, and we'll send you a link to the recording and materials after the show. 
Presented By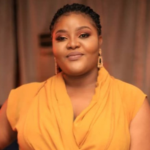 Sophie Okonkwo
Sohpie is that core HR Consultant that treaded the Technical Recruiting road and never looked back :) Global Technical Talent Acquisition expert with extensive years of experience hiring across Engineering, Generalist, and Leadership positions, attracting the best talents globally.
Follow
Event sponsored by:

---