Event Details
| | |
| --- | --- |
| Date | November 17, 2022 2:00 pm ET |
| Duration | 60 minutes |
| Location | Zoom - Check your email for your login details! |
Linked Resource
Event registration is closed. Click below to view the resource.
Are you Frustrated with Current JD Management Options?
So, you've tried documents and emails, shared drives, and maybe even online job description builders… and found nothing lets you manage your job descriptions the way you imagine. Current options are tedious, ineffective – and leave you frustrated and wanting more.
If these sound familiar, you aren't alone and you've come to the right place.
A Modern Job Description Management Solution
If you've struggled to find a solution to your job description woes, join us as we explore JDXpert, the modern job description management solution designed for today's HR professionals.
On November 17th at 2 pm ET, Amanda Kozak will show us how JDXpert can help you boost your efficiency and streamline your job description process (and more.)
Here's What You'll Learn
Quickly and efficiently construct high quality job descriptions utilizing the most comprehensive job description content available anywhere.

Gain control of the review and revision process with simple workflows, role-based security and detailed versioning.

Create quality, bias-free, skills forward job postings to recruit quality candidates.

View your job description data in compelling ways that enable in-depth analysis through side-by-side views, matrix explorer, and more.

Facilitate a more nimble revision process that adapts with shifting compliance requirements and working dynamics via Parent/Child efficiencies, FLSA questionnaire and Remote-work feature.

Drive accurate, up-to-date and complete job data throughout your entire HR landscape via interfaces/integrations with most HR, Applicant Tracking, Compensation, and Market Pricing systems out there including Workday, Payscale MarketPay, and more.
Structure and Efficiency
JDXpert, the leader in job description software, allows teams to bring structure and efficiencies to the way job descriptions are created and maintained.
Don't take our word for it. Come see for yourself! Hit that register button and we'll see you there.
Presented By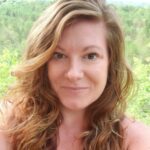 Amanda Kozak
Amanda Kozak is a sales professional who is committed to helping redefine the way organizations manage job descriptions. After 15+ years working in the sales field and almost 4 years at JDXpert, Amanda develops action plans that meet the unique needs of each client and is committed to helping them choose the right solution.
Prior to her time with JDXpert, she held positions at established companies specializing in advertising and sales.
She holds an MBA from Saint Francis University and a Bachelor of Arts degree from University of Pittsburgh.
Follow
Event sponsored by:

---