Event Details
| | |
| --- | --- |
| Date | May 24, 2022 2:00 pm ET |
| Duration | 60 minutes |
| Location | Zoom - Check your email for your login details! |
Register to access this event!
If you're struggling with your candidate outreach engagement metrics, it's time to look at your email deliverability.
Or, maybe your emails are going to SPAM.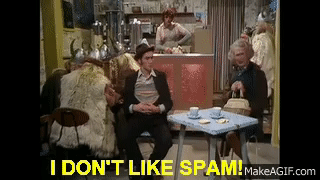 If you're changing to a new email service provider, starting a new candidate outreach strategy, or if you'd just like to hear about some killer tips and tricks from Shally…this webinar is for you.
We'll go over what you need to know in 2022 for maximum email deliverability.
We'll talk about:
Delivery, engagement and bounce rates
SPAM…wonderful SPAM
SPF and DKIM (what did you just call me?)
Your sender reputation
Common issues
New things to consider in 2022
Presented By
Event sponsored by:

---