Get Insider-only access to view this resource content!
In just 6 steps, Mike "Batman" Cohen will share how to locate, reach out to, attract, and build a meaningful rapport with Passive Candidates.
We all know the best candidates are usually the ones who are still employed and not necessarily looking – the elusive "Passive Candidate." 
Watch Batman in Action at RecruitingDaily's #HRTX
We've all heard of this phenomenon – but do they really exist?
Having recently given up on his search for Big Foot, we have Batman joining us to discuss not only his sightings of these "Passive Candidates," but also how to capture one with minimal collateral damage.
Like any potential myth, we must first understand how to identify a Passive Candidate so as to not confuse them with the other candidates who look the same.
But we assure you, they are are, in fact, very different.
This is what you'll take home with you. 
Build a persona of who would make sense in this role (Career Trajectory Planning)
Targeted Messages – beyond the Job Description
Get Creative – maybe Tweet?  FB? Video? Memes? GIFs?
Understand How to Communicate with Your Candidates (DeepSense, Humantelligence, DISC persona building)
Be Yourself
Learn to Automate!
Convinced Yet?  REGISTER NOW.
Presented By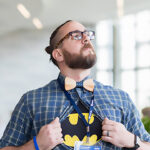 Mike "Batman" Cohen
Mike (Batman) Cohen has been in the talent acquisition space for over 10 years with a focus on the agency-side of the house. For the past several years he has consulted for organizations in the area of T.A. Training, Process Creation & Tooling.
Follow
Follow
---
---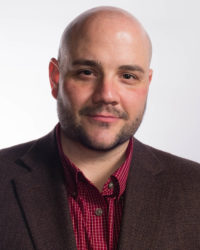 Ryan Leary helps create the processes, ideas and innovation that drives RecruitingDaily. He's our in-house expert for anything related to sourcing, tools or technology. A lead generation and brand buzz building machine, he has built superior funnel systems for some of the industries top HR Tech and Recruitment brands. He is a veteran to the online community and a partner here at RecruitingDaily.
---