Too many people throw way too much shade at recruiters. The fact is that most recruiters, contrary to popular belief, actually go the extra mile for their candidates and clients, working hard to make meaningful matches between job seekers and companies currently hiring.
Now, I admit: if you're on the outside of recruiting and the hiring process, looking in might look like the work of finding work is overly complex, confusing and arbitrary.
And you know what? You're probably right about that.
Recruiting can be confusing, which is why making the most meaningful matches requires more engagement, clearer expectations and improved communications between employers and candidates throughout the talent acquisition process.
Whatever Works: Six Things Recruiters Might Not Explain To Their Candidates (But Should).
A more transparent hiring process starts with better informed candidates; most recruiters actually spend a great deal of their time working with potential placements on improving job search related skills. From preparing candidates for interviews, assisting them with rewriting their resumes and providing job search coaching and counseling, great recruiters are a great resource for connecting the best candidates and the best companies.
So while there are, admittedly, a few recruiters out there who give the rest of us a bad name, most recruiters are actually worth working with. Of course, it's not always easy to tell the difference.
Here, then, are 6 things you should know to make sure you're informed and prepared to work with a recruiter, and what every candidate needs to discuss with recruiters directly in order to figure out whether or not they're worth working with, and whether or not they'll work for your best interests – or theirs.
1. A recruiter's job isn't to find jobs for candidates. It's to find candidates for jobs.
I know that this might sound like the same thing, but the difference between these two concepts is far past pedantic. Companies hire recruiting agencies and search firms for the explicit purpose of finding a very specific set of candidates for a very specific job order.
This is just the way the recruiting business works – and it means recruiters are held to very high standards in terms of the quality of candidates we're able to present to our clients.
Our credibility depends on us being as selective as possible when making submissions – in recruiting, you're only as good as your last candidate, so it's imperative that we we're super choosy on who's worth the risk involved in putting that hard fought relationship on the line.
A recruiter, therefore, is working only on finding candidates who meet a very specific set of skill sets, or who has some esoteric industry experience or functional expertise that the company can't find on their own.
Our clients often turn to us because that professional background that's so critical for business success is so rare or so in demand that it requires leveraging a recruiter's network, experience and proven track record of kicking butt and filling reqs with top talent.
Before our clients will even consider looking at a candidate, recruiters are required to source, screen and submit candidates who often possesses not some, but all of the following minimum qualifications, period.
Experience in a specific industry

Current, real-world experience with definitive technical skills and/or products, including current versions of those products

A minimum number of years of experience in a given field

Experience working for companies of a certain size

A degree in a specific area of study

Ability to commute a distance within a reasonable radius of the company

Specific certifications

Willingness to accept a salary offer within the range the company has budgeted to pay
If we can actually identify a candidate who meets these exhaustive list of requirements, and actually convince them to consider the roles we're recruiting for, and actually get them excited about careers at our clients, then we're still only half way there. In addition to hard skills, a candidate must also fit the amorphous and ambiguous "company culture" at our clients.
If fit happens, then the candidate will also somehow come across as having the right "chemistry" with the hiring manager and potential teammates – a skill set, of course, that's impossible for recruiters to screen for given the extreme subjectivity and situational application of this catch-all candidate concept. But that "chemistry" – so often simply a gut feeling – plays a powerful part in the talent selection process that simply can't be ignored.
Of course, culture fit and chemistry are just as important for candidates as they are for clients, since your career objectives and aspirations should align with the company's mission, vision and values.
It's essential that before committing to any company, they're willing to commit to you, too: always do your due diligence to make sure any potential employer has the structure to allow for continual learning and professional development, transforming that job into a long term, rewarding career.
Obviously, finding the perfect match isn't easy. But when a recruiter does his or her job right, then it's a win-win for our candidates and our clients. Which is really what recruiting is really all about.
2. Recruiting Isn't About "Not Right." It's About "Not Right Now."
There's a pretty pervasive misperception that if a recruiter or agency tells a job seeker that they can't help them with their search, that somehow means that they're not hirable or aren't viable. The confusion this common misconception causes can often lead to a lot of overt frustration, negativity and aggression directed at recruiters. The truth is, this vitriol is completely uncalled for. It's not our fault.
Although most of us would absolutely love to, unfortunately, no recruiter can help every candidate they come into contact with.
There are a lot of great professionals out there who we wish we could work with somehow, we have to focus on finding candidates who meet the rigid criteria outlined above, first. If you don't match those minimum qualifications, most of the time, we have to move on.
That doesn't mean, of course, that very same company might not have a great role that's a perfect fit for you sometime in the future, or that same recruiter might not open a req which you meet every requirement for. Once we connect with you, we'll consider you, considering top talent is hard to find, and if you're placeable, it's really just a matter of time before the right req opens up.
But if you're actively looking for a job, and you need something right now, then you might have better job search success if you do so on your own, without the help of a recruiter. Building a relationship with a recruiter can take time, and if we don't have any open jobs that meet your needs, then we're probably not the best resource if you're looking right now. But if you've got time or the luxury of being selective, working with a recruiter can be a great option.
Just know it's not you. It's us. Really.
3. Recruiters want to help you. Trust me.
Recruiters definitely want to find a way to place you or help you find that perfect opportunity – despite many rumors to the contrary, most of us believe that our success is defined by the success of the candidates we help place. After all, getting people jobs is, well, our only job – which is why we want to hook up or help out our candidates throughout the hiring process.
Anything a recruiter can do to make you more marketable to the companies we work with, or in any way improve your odds of successfully getting hired, is not only in your best interest, but the recruiter's, too. They want you to get the job – after all, they get a placement out of it.
Sometimes, though, recruiters struggle when our clients are very strict with their requirements. There are times that no amount of coaching or prep is going to help overcome the inherent limitations that our clients often impose on us.
If a recruiter really doesn't think they can help you out, don't take this as a personal attack or pointed professional criticism. It's just that most recruiters out there are direct with candidates where possible, particularly when it comes to expectation setting, and most of us would rather give you bad news than no news.
Recruiters work hard to avoid leading candidates on any longer than we have to. Telling you we can't help is our way of helping. Sometimes, it's the only way we can help – but honesty is always the best policy, which is why the best recruiters will always be direct, no matter what direction their clients happen to be heading.
4. The F Word.
As discussed above, recruiters really believe that there is no such thing as too much feedback, which is why we're constantly pressing our hiring managers for insights and information on every candidate we submit for consideration. The more feedback we have from our hiring manager, the better we can align our work with their wants, and the more efficiently and effectively we can be in sourcing, screening and selecting the candidates required to fill reqs and make placements.
Sometimes, though, some of our clients suck at providing any sort of feedback to recruiters, much less the sorts of actionable insights or useful information we can pass along to our candidates. While recruiters try to figure out some sort of feedback on why a resume wasn't selected or why someone didn't make it past the first interview, often times, we get no more than a "no."
Of course, many hiring managers do a great job of telling us exactly why they're passing on a candidate or specific feedback on their decision making process, but it's really the luck of the draw on how much feedback we can get and how quickly we can get it. Fact is, many hiring processes get held up precisely because it can take a little time to close this feedback loop in the first place.
There are times when we don't get feedback for two, three weeks – and sometimes we don't get any at all. While this isn't the norm, it certainly does happen, despite the recruiter's best efforts and intentions. It's frustrating for both the candidate and the recruiter, and certainly doesn't make our clients look all that great, either.
If a recruiter has no feedback to share as to why you won't be moving ahead in the process, know that recruiter did whatever they could to get specifics they could share with you – and are as pissed off as you are that there isn't anything more helpful than a "thanks, but no thanks."
Don't hold it against us. We don't get any better without specific feedback, either.
6. Recruiters are people, too.
Recruiters who care more about placements than people and more about commissions than their candidates or clients won't be recruiting for very long. Trust me. It's inevitable that in this business, if you can't build build relationships, you're going to fail miserably.
The one thing that recruiting is about is that personal connection that a recruiter has with a candidate, and the trust both sides have to have in each other is crucial for ensuring that any recruiting relationship works out for both sides. Relationships don't happen overnight, but recruiters know that success lies in ensuring every interaction is approached honestly, ethically and with integrity.
If you can't reciprocate that same level of respect to a recruiter, then you should probably consider looking for a job on your own – or be prepared for the fact that the only recruiters who will be willing to work for you are the ones in it for a quick buck instead of a long term, lasting relationship. Our goal is to get great people great jobs. Sometimes we can do that, sometimes we can't.
No matter what, though, almost every recruiter you will ever meet deeply cares about the people they work with, their profession and possesses a shared passion for making the world of work work better – because, ultimately, we're all in this together.
---
---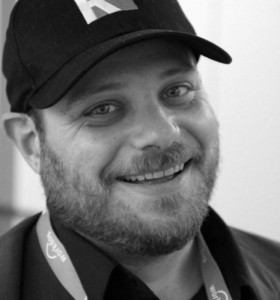 Matt serves as Chief Content Officer and Global Thought Leadership Head for Allegis Global Solutions and is a partner for RecruitingDaily the industry leading online publication for Recruiting and HR Tech. With a unique background that includes HR, blogging and social media, Matt Charney is a key influencer in recruiting and a self-described "kick-butt marketing and communications professional."
Recruit Smarter
Weekly news and industry insights delivered straight to your inbox.