They say there's no silver bullet when it comes to recruiting, no one size fits all approach or magic cure-all for what ails the business of hiring. They're wrong.
Hiring doesn't have to be hard, contrary to popular belief. Similarly, the fact that making talent acquisition a pretty painless process isn't all that challenging seems heresy to the many companies out there who seem to be too busy sweating the small stuff to even look up.
If they did, they'd see the solution they've been looking for has been right in front of them the entire time. And no, turns out, it's not Twitter or talent communities.
I don't understand why companies aren't taking advantage of employee referral programs. They're old school, sure, but they've got a pretty damn good track record, repeatedly demonstrating success as a source of hire far more effective and cost efficient than any other. In fact, it's not even close.
While they've been around in some form or another for decades, referrals continue to run laps around every other success metric associated with recruitment.
A recent study from job board stalwart CareerBuilder found fully 82% of employers with formalized referral programs consider this to be their best return for their recruiting investment.
Another 88% of employers surveyed reported that candidates generated through referrals consistently outranked all other sources of hire when it came to quality of candidate, too.
This is about as close to a consensus as you can get in recruiting, really. That employee referral programs are one of the best weapons in any company's recruiting toolbox seems pretty obvious.
You'd be wrong; in fact, the same report found that while companies were heavily investing in bringing in and building direct sourcing in house, only 10% of their time spent sourcing focused on referrals. The other 90%, it seems, was spent on the 18% of channels recruiters found to bemore effective than employee referrals for the 12% of candidates who were of higher quality than those referred directly by current workers.
Even scratching the surface, it's pretty obvious that overlooking employee referral programs makes no sense whatsoever. But it also suggests that by focusing on referrals instead of less effective sources of hire, there's a ton of opportunity for companies out there to lower recruiting costs while minimizing ramp up time and maximizing the productivity of every new hire and, consequently, your entire company.
Even for recruiters, this seems like a no brainer.
Four & More: 5 Key Steps for Employee Referral Program Success.
While employee referral programs outperform alternative sources of hire across all industries and verticals, the employers seeing the best results from these programs tend to be clustered within the technology and professional services sectors.
By looking at some of the cutting edge companies within these two industries, we can start to see a fairly common framework emerge when it comes to process design, implementation as well as effective measurement and monitoring.
Here are some of the secrets from these sectors' most successful employee referral programs, and what every recruiting & HR pro should know about creating a killer strategy for long term recruiting success today – and tomorrow.
If you want to get in on the most overlooked, but most powerful, part of any recruiter's arsenal, listen in.
5. The Birth of Cool: Great Referrals Start With Great Communication.
The great thing about referrals is they're coming to you from a trusted source. This employee can vouch for the quality of a candidate's fit for a position from first hand experience, which is a pretty damned good pre-hire assessment, truth be told.
This inside information can be a double edged sword, however, because these are often close friends or tight connections of the employee trying to find a fit for them in your company.
If your employee went out of their way to help you recruit, you owe it to their referrals to at least let them know where they stand in the process. This obviously goes for all candidates, but there's no black hole for referral programs – the disgruntled candidate goes straight to your employee.
Not a great move for recruiting or retention, really.
Communicate with referred candidates every stage of the process, and let them personally know when they're no longer under consideration. Similarly, let the employee referring them know what's up – at least, as much information as they can. Assuming there's some sort of incentive in place, they'll be as curious as the candidate as to where they stand in the process.
If you don't have the technology to let employees see the real status of their real referrals in real time, you're really behind the times. At a minimum, your ATS or HCM should let employees check out where their referrals are at in the hiring process, and have the ability to follow up directly to the recruiter by opting in on search specific updates, notifications or communications so they can see what's going on, too.
Employee engagement and candidate engagement are tightly connected. Make sure you take care of both sides. After all, when an employee makes a referral, they're taking care of you.
Statistically speaking, of course.
4. Directions: Making Employee Referrals Meaningful.
No matter how great an employer you are, without properly incentivizing your referral program to reward employees, then you're already starting with a distinct handicap when it comes to building a world class referral program. Studies have repeatedly demonstrated what should be pretty obvious, at least on the surface – the more employee referrals are incentivized, the more quality referrals received. Makes sense.
Of course, creating a great employee referral program doesn't mean breaking the bank (conversely, of course, not being able to generate referrals as part of your recruiting program just might). The key isn't necessarily to build out the most lavish rewards or elaborate recognition programs out there.
The only thing employers need to remember is that whatever reward is associated with employee referrals must be an equal value exchange. It's essential to ensure that the employee's time and energy spent referring friends and professional connections is worthwhile.
While the most common strategy many companies deploy is associating a flat fee for all employee referrals across the board (these rates range drastically, of course, depending on employer).
The problem with this approach is that it more or less approaches all referrals as equal; as any recruiter can tell you, however, that's simply not true.
When building out your employee referral program, consider associating a referral bonus that increases proportionally to the starting salary of the role in question instead of a flat referral rate; alternatively, this sliding bonus could be tied to a percentage of the savings realized from hiring a successful referral as opposed to using a paid source like search. Ditching the one-size-fits-all approach benefits all sizes of organizations in two direct ways.
First, your employees have a much greater incentive to focus their referrals on hard-to-fill, highly skilled, heavily specialized positions. These tend to be the roles where employers unilaterally spend the most on sourcing and search, and therefore a higher payout for successful referrals just makes sense. Second, employees can have a much easier job aligning their referrals – and their talent attraction contributions – with overall business value and bottom line results.
Big picture alignment, after all, is the key to employee engagement. Referrals are really no different.
3. Miles Ahead: Expanding Employee Referral Opportunities.
Conversely, many employers have incredibly strict parameters around formalized employee referral programs, as well as tight eligibility and payout requirements attached to associated incentives. These policies can limit the efficacy and volume of employee referrals by adding unnecessary layers or added complexity to the process. preempting employee participation and overall effectiveness.
They also have the often unintentional, but tangible, effect of excluding certain segments or levels of your employee population from participating in these programs; many entry level or non-exempt workers might either be formally excluded from these programs, unaware of their existence or have much more restrictive terms and conditions (not to mention lower bonuses) than other segments of your employee population.
If you're looking to implement a world class employee referral program, instead of creating exclusionary policies, consider expanding the program to boost the number and quantity of candidates referred; while the volume at first might be difficult to deal with, the truth of the numbers game is that you should see an immediate increase in the quality of referrals as well.
Ditch the narrow list of requirements and minimum qualifications and ignite your referral efforts by accepting general referrals as a part of your program. Instead of requiring position or limiting your program to specific referrals for specific requisitions, increase the utility of employee referral programs by letting your best people refer the best people they know, regardless of open headcount or availability.
Everyone knows top talent knows top talent. Taking this general approach to an employee referral program helps ensure that your organization has visibility to the right referrals for your employers, even if they're not ready for just-in-time recruiting, just yet.
2. In A Silent Way: Employees Should Run Employee Referral Programs, Not Recruiters.
It's important for your employees to feel a sense of ownership and engagement with your employee referral program to maximize its impact. Remember, without employees, you couldn't have employee referrals, which is why it's so important to provide them the tools it takes to successfully recruit their professional and personal network, instead of putting onerous policies or extraneous red tape in place.
One overlooked benefit of employee referral programs is that even though they are the most effective source of hire when it comes to recruiting, they're also among the most effective retention tools out there, too. This makes sense: not only are employees publically serving as the face of your employer brand – and recruiting message – to their network and connections, any successful referral ties an employee even deeper to the organization; after all, they're way less likely to leave if they're leaving a friend or colleague they've helped bring into the organization.
Not only that, but there's nothing quite like a friend or a familiar face at the office to boost employee satisfaction and engagement.
Consider doing more than asking employees for the basics as part of your referral program; instead, requiring a little bit more from your employees in order to successfully submit a referral inevitably gives them a bigger stake – and better visibility – into how successful their referrals are performing, in real time. Consider asking employees to submit a letter of reference or written recommendation for a referral instead of just a name.
This can be brief and doesn't have to be too formal, but asking employees to cite specific reasons why they believe a referral would be a good fit for the company and culture can be a great way for recruiters to get the intelligence they need to effectively screen candidates while creating the chance to provide employees with specific feedback and suggestions on what to look for to better preempt any chance of misalignment between what the employer and employee are looking for from referrals.
Of course, we all make mistakes. That's why if you're building an employee referral program, it might make sense to link bonuses or payouts to the tenure of referred candidates instead of disbursing the full amount all at once. Try staggering referral payouts; for example, paying a certain percentage upon offer acceptance, another percentage after 90 days and the full bonus after six months of service. This also has the added benefit of motivating the referring employee to make sure to ease the new hire's transition and to do their part in playing a role in their short term satisfaction – and long term success.
1. Milestones: Measuring Employee Referral Program Performance.
It's imperative when introducing a new employee referral program (or rolling out changes to an existing one) to keep as detailed a record as possible of the program's performance and overall outcomes according to predefined benchmarks or baselines your recruiting team has agreed to ahead of time. That way, you're able to monitor and measure success in a standardized, objective and somewhat simple way, making changes and optimizing accordingly.
Some of the key employee referral program metrics you might want to consider include such things as the total amount of referrals received, the number of referred candidates successfully receiving offers, the rate at which they accept or decline those offers versus other sources of hire and how much, if any, money each successful referral potentially saved as opposed to going to contingency search or ponying up a retainer.
These short term metrics can ultimately be augmented by longer term outcomes as your employee referral program becomes more firmly established and entrenched; eventually. you'll be able to measure program efficacy on individual employee productivity, quality of hire and other performance metrics, such as annual reviews, rates of promotion, total lifetime value per employee or overall length of service.
By combining short term success strategies and long term analytics, you'll be able to get a clear view of the costs associated with your referral program, any associated savings and, ultimately, an accurate calculation of your referral ROI.
Employee referrals might not be the newest, shiniest recruiting tool or technology; they might not be the cutting edge source of hire or what all the cool kids are doing to source.
But even though they're decidedly old school, and kind of unsexy, the truth is that employee referral programs work better than any other source of hire when it comes to delivering quality candidates – and better employees – at a lower cost.
Which is kind of the entire point of recruiting, really.
About the Author: Don Charlton is the founder and CPO (Chief Product Officer) of Jazz.co, formerly the Resumator, a venture-backed recruiting software company that helps more than 3,000 employers optimize both how and who they hire.
He is considered a pioneer of cloud based recruiting software, defining the now-standard features in modern recruiting tools. A graduate of Rochester Institute of Technology, Don is a UX designer turned software engineer, startup evangelist, entrepreneur, writer, and thought-provoking public speaker.
Follow Don on Twitter @Dontrepreneur or connect with him on LinkedIn. 
---
---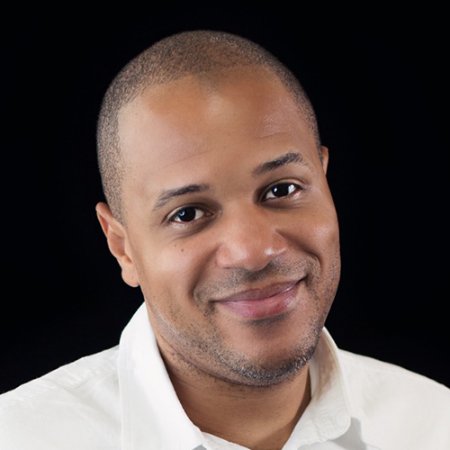 Don Charlton founded JazzHR (formerly The Resumator) in 2009 and established the company as a leader in SMB-focused SaaS recruiting solutions. A graphic designer turned software engineer, entrepreneur, startup evangelist, writer, and speaker, Don is the influential leader and innovator for Jazz's product organization. He is widely regarded as a thought leader in the recruiting software industry. A graduate of Rochester Institute of Technology, Don has been profiled in The New York Times and was a regional finalist for the 2012 Ernst & Young Entrepreneur of the Year competition. Business Insider named him as one of the 25 Most Influential African-Americans in Technology. 
Recruit Smarter
Weekly news and industry insights delivered straight to your inbox.